View Activities Scheduled from an Action Plan
You can view a list of activities scheduled from a specific Action Plan in the Activities tab in the following pane.
Click on the entry to make it the current entry.

In the following pane, select the Activities tab.

In the top-right corner of the following pane, click the filter icon.

The Filter Options dialog box opens.
Under Options, select Show activities of a specific action plan.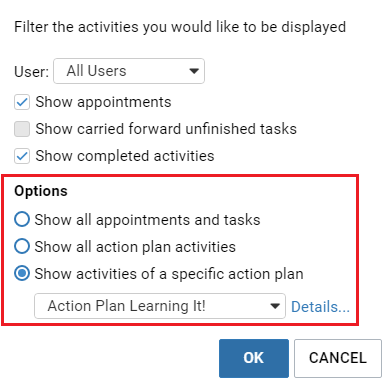 A list of all Action Plans scheduled with the entry is displayed in the drop-down list.
Select the name of the Action Plan.
To display all activities in the Action Plan, set the following filter options:
From the User drop-down list, select All Users.
Select Show appointments.
Select Show completed activities.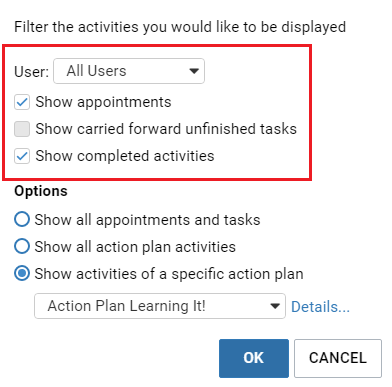 Click OK to apply the filter options.
---
---