Customize a Dashboard Indicator
After adding indicators to dashboards, you can customize some of the properties of the indicator controls. For all controls, you can change the basic information and the colors.
While customizing the indicator controls, you can launch the Dashboard Wizard to modify some of the other properties of the indicator.
In the Dashboards tab of the My Work Day page, select the dashboard containing the indicator from the drop-down list.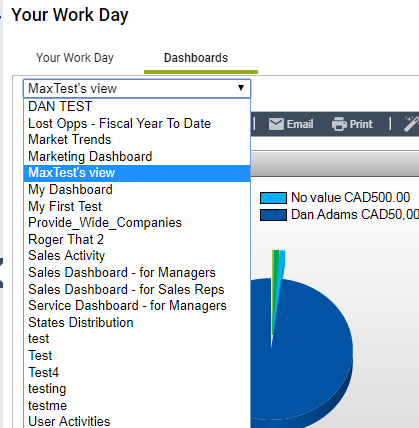 Right-click on the indicator that you want to customize.
The Properties dialog box opens.
In each tab of the dialog box, specify settings for the indicator.
In the Details tab, specify the Name, Description, Access Rights and Chart Type for the indicator.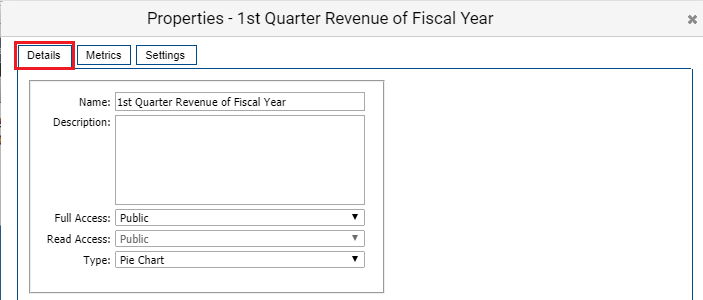 In the Metrics tab, view the metric associated with the indicator and add/remove it if needed.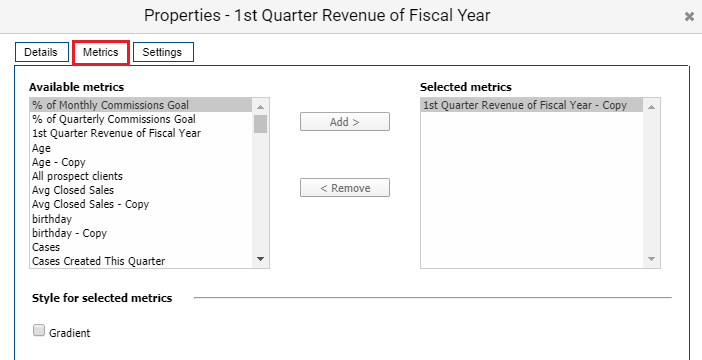 In the Settings tab, specify the colors, fonts, and layout for titles and legends.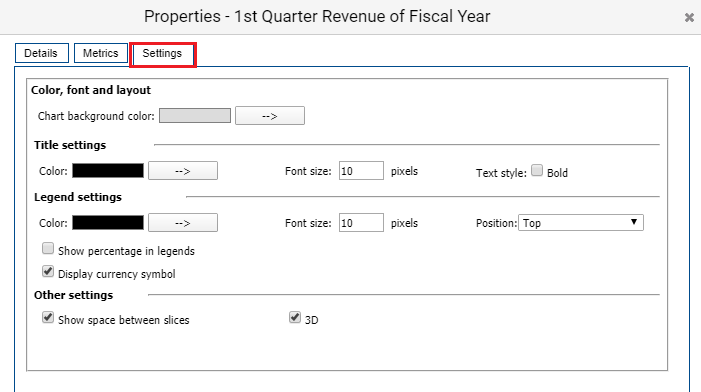 For group indicators, you can also specify the intervals for the charts and specify that the indicators display currency symbols.
In group indicators, currency symbols are displayed in the legend.
To modify the properties of the indicators, click Wizard to open the Dashboard Wizard at the Indicator Properties screen.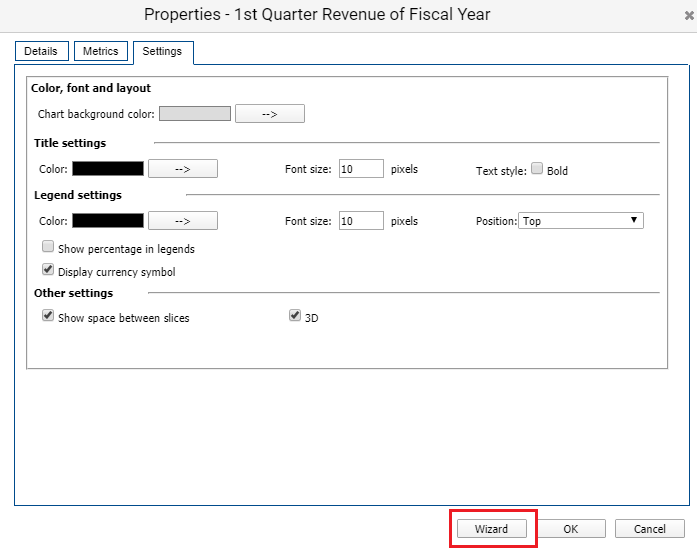 When you are done, click Finish.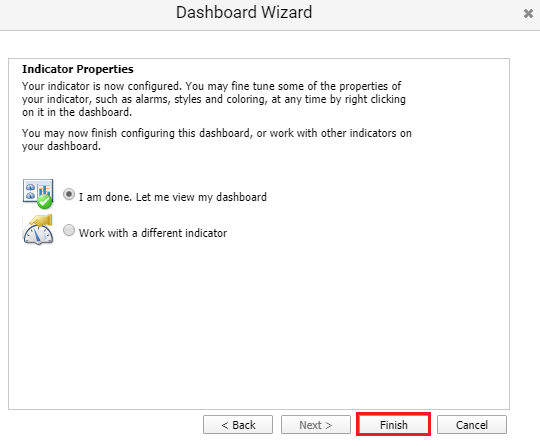 Click OK in the Properties dialog box to view your changes.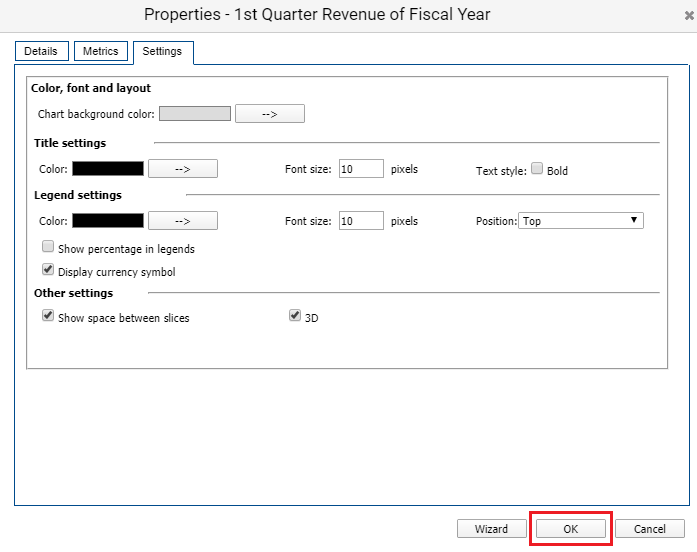 Select Save to save your Dashboard changes.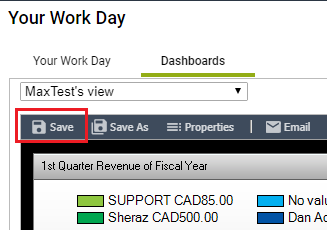 When you add an indicator to a dashboard, it's added at the bottom of the dashboard. But you can drag and drop the indicator to move it to any location in the dashboard. When you press Save, the location is saved with the dashboard.
To resize dashboard indicators, click the bottom-right corner of the indicator and drag it to the desired size.
---
---