How to Automatically Convert Merge Fields into Uppercase Letters
In Microsoft Word, right click on your merge field and select Edit Field.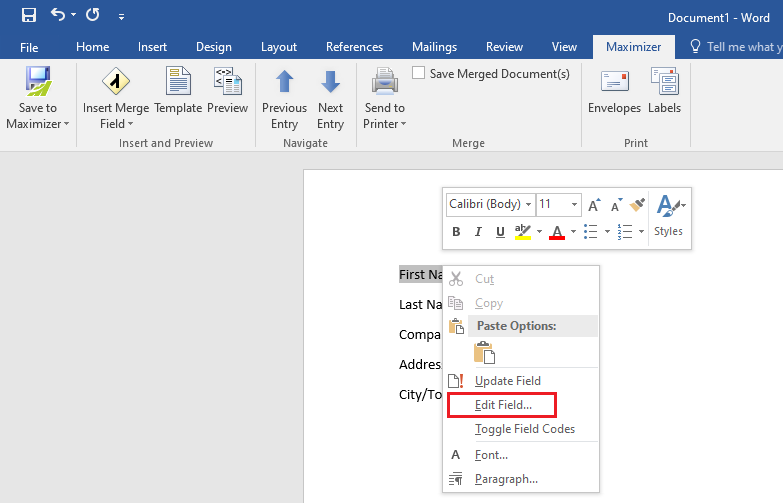 Click Field Codes on the bottom left.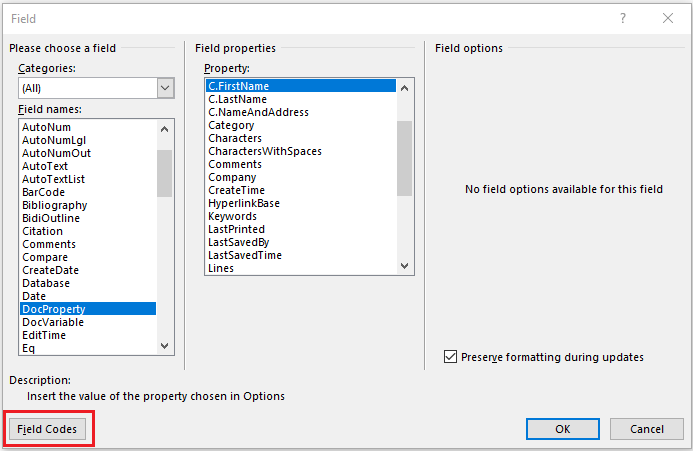 Type \*Upper after DOCPROPERTY so your final code would be DOCPROPERTY \*Upper C.FirstName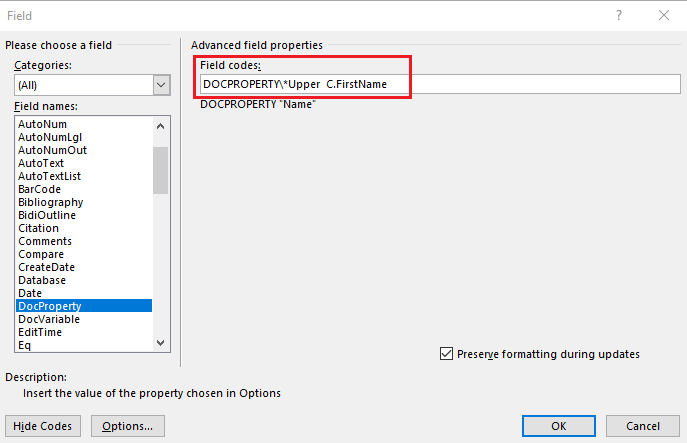 Click OK.
Now you can save your Template so you don't have to code these merge fields every time. You can run the steps above for each merge field in any particular case format.
Other Case formats are also available like \* Lower , \* FirstCap , \* Caps
---
---