Filter Documents in the Documents Following Tab
You can filter the documents that are displayed in the Documents following tab by date or by type.
Click the filter button at the top of the Documents following tab.

Use the Show documents for drop-down menu to specify the date range for documents displayed in the list.
You can select a number of predefined date ranges, including Last 30 Days and Last 12 Months, or you can select Custom to select specific dates for the filter.
Select the Document types to display in the list.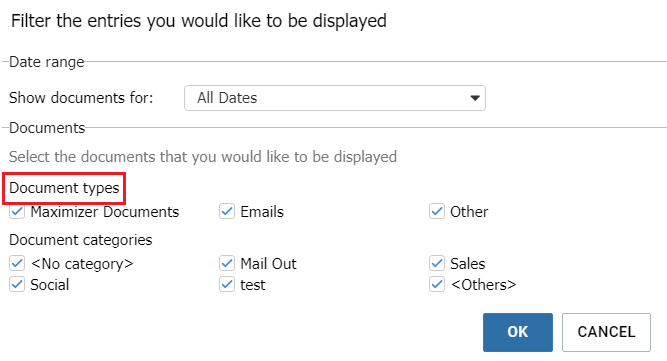 Select Maximizer Documents to display documents created using the Maximizer Word Processor in Maximizer Windows Access.
Select Emails to display saved email documents.
Select Other to display all other document types.
Select the Document categories to display in the list.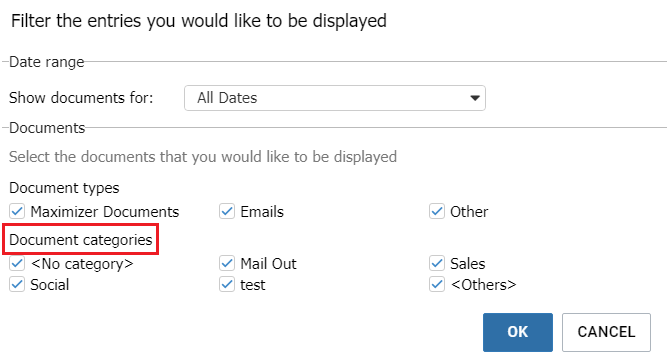 Click OK to apply the filter.
---
---