Import Companies
When importing new opportunities or accounts, it is important to make sure that you define the basic fields that will be recognized in Maximizer. If the basic fields do not match, it will cause an error. In addition, when adding numbers, the import will only recognize numeric values which will reflect the basic field.
Select Import > File Import > Start a New Import
Before you click Start a new import, make sure the basic fields you've added in your spreadsheet are also in Maximizer in order for you to match them.
Under What record type(s) does your import file contain? choose Contains Company information only (depending on the kind of entries you are working with) then click Next.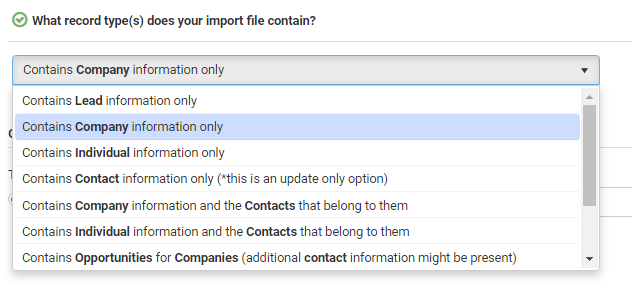 Under During the import, select Only update existing Maximixer records with new data from the import file.
Under If a record exists, select Update only empty Maximizer fields with data from the import file.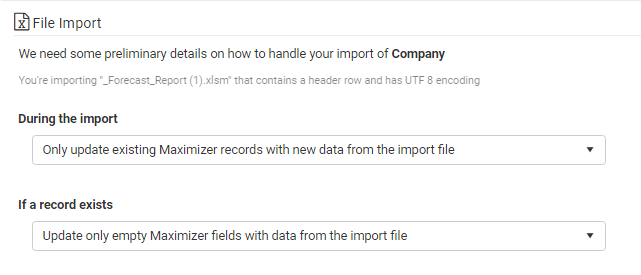 Next, match your basic fields from Fields to be imported to the basic fields of the Destination Maximizer Fields. Ensure the Field Format selected is As imported then proceed to next.

Review the Summary and click Finish.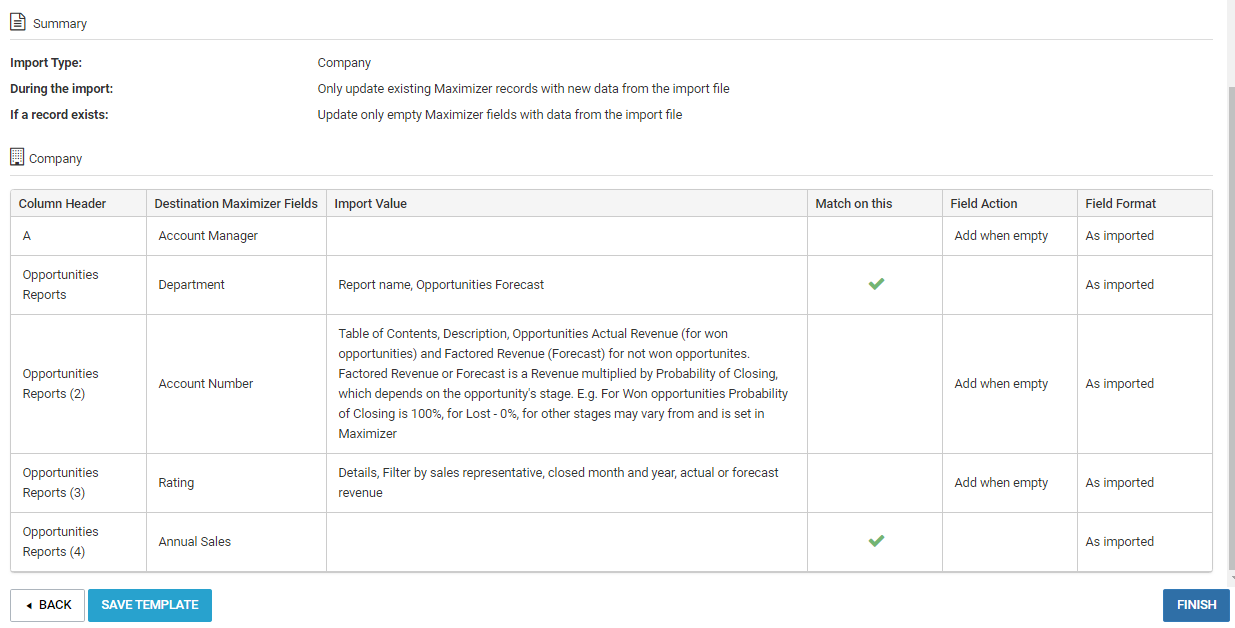 The import process will load and indicate if it has failed or succeeded.

If it failed, click the Black Cloud icon and it will download a failed row excel and explain the error
---
---