Draw a Map of an Address Book Entry
You can quickly draw a map showing the location of an Address Book entry or entry associated with an Opportunity or Customer Service case. You can only view the location of the entry, or the directions to or from the Address Book entry and your current address.
Click on the Address Book entry, opportunity, or customer service case to make it the current entry
Select Actions > Draw a Map.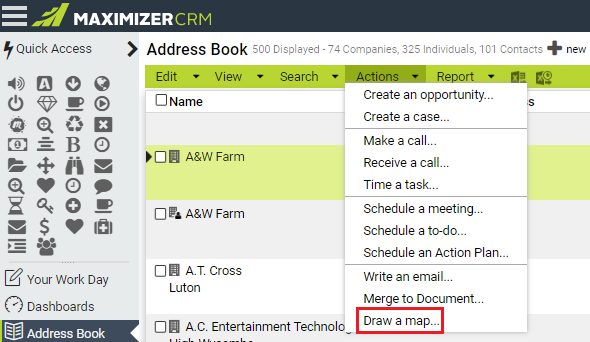 – or –
Right-click, and select Draw a Map.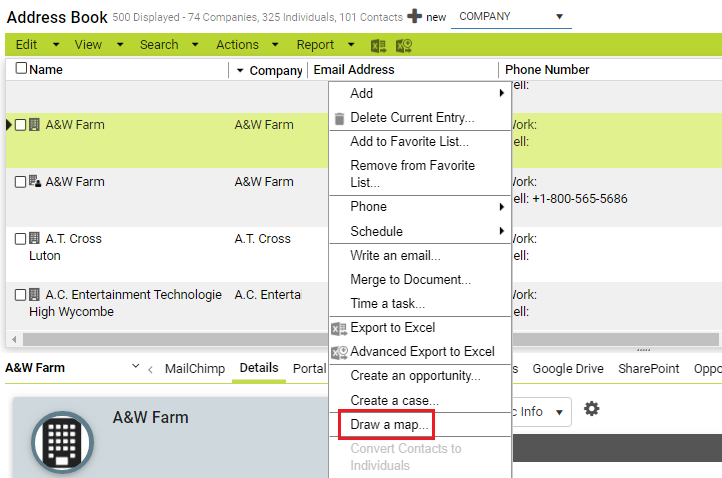 Enter your address and fill in asterisked fields in the Current address field.
In the Draw a map dialog box, select the type of map you want to view.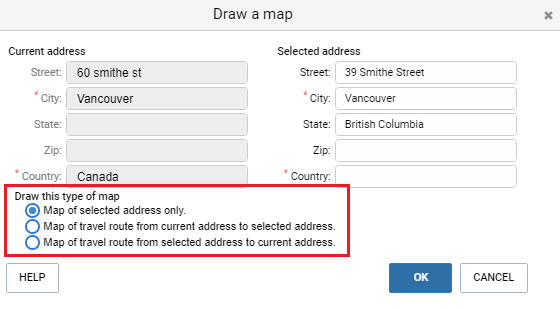 Click OK.
A new browser window opens to a page displaying the address for the map.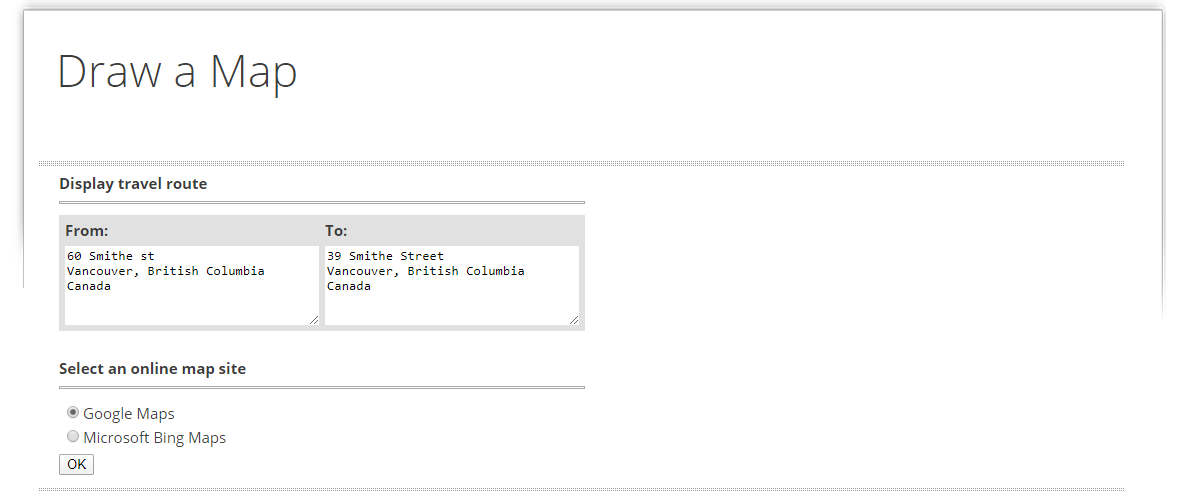 Choose an online map site and click OK.
View the map in the Details tab and click the map icon.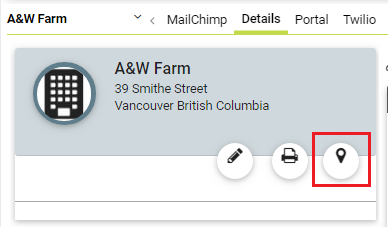 ---
---