Password Reset for Maximizer CRM Live
When a situation occurs that you can not log into your Maximizer CRM Live account, even if you had clicked remember me to autofill the password, the proper steps to resolve this are:
Click Forgot your Password.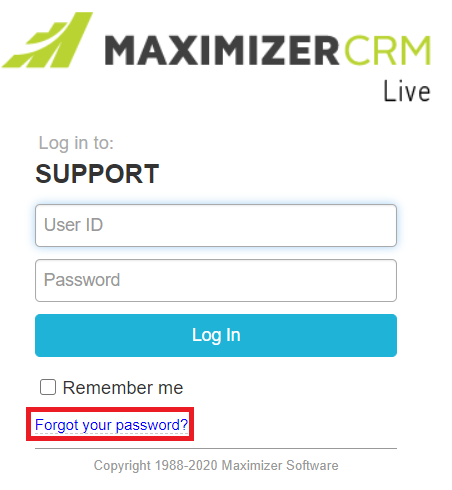 Take note that if your account is locked out then you need to reach out to your Maximizer Database Administrator to unlock your account. If you are the Maximizer Database Administrator, then you may wait until the lockout duration is completed before trying to login. The default lockout duration is 30 minutes.
Type in your User ID and the registered email associated to your Maximizer CRM Live account on the fields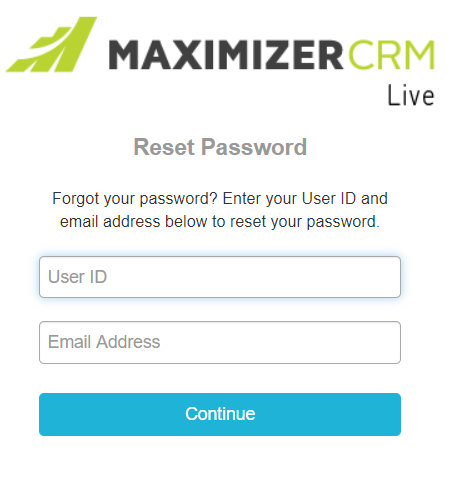 Maximizer will send you an email with a link to reset your password. Follow the on-screen instructions to setup a new password. To create a secure password, it is required to use at least 8 characters long which includes uppercase letters, lowercase letters, numbers and symbols.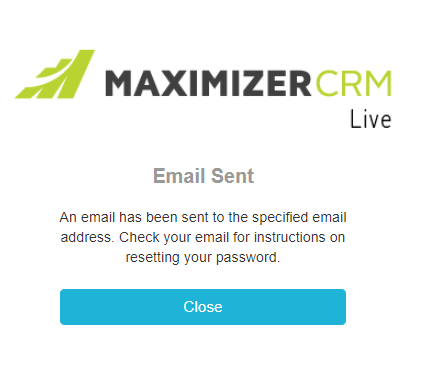 After succeeded with password reset, it is also important to reset your browser caches as it may hinder your new password. (Keep in mind that when clearing out your browser's cache, it may clear out auto-filled passwords for other accounts outside of Maximizer.)
After successfully resetting the password, close the browser and reopen it.
Go back to Maximizer's login page and login with your User ID and the new password.
For password resets for on-premise subscription users or any account related process, must be dealt with your internal IT / Admin that have access to Maximizer's administration module due to the database and servers hosted internally within office networks.
If you're still unable to login using the instructions above, you would need to ask your Maximizer Database Administrator to reset your password from the Administrator Console and proceed with the following steps:
To go to the Administrator Module, click on Administration and choose Administrator. This will load the Administrator module.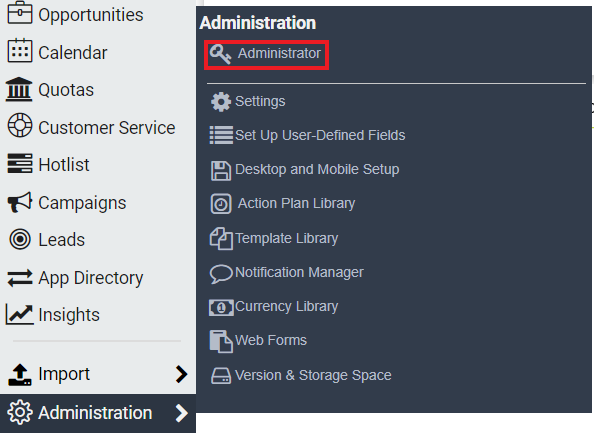 From the Administrator module, click Users.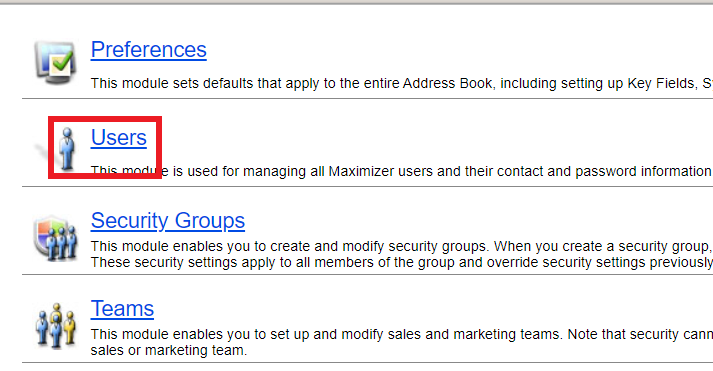 From the User list, select the User that needs to be reset.
From here, you may either choose Password or Reset Password.

Password allows you to choose the new password for the User.
Reset Password will send an email to the end user and the user can set their own password.

---
---