Modify a Default Entry
You can set up default entries in the Address Book, Opportunities, and Customer Service pages. When you create new entries, fields specified in the default entry are already filled in for you. For example, if you know all your Address Book entries will have the same city and state, you can specify these fields in the default Address Book entry.
Default entries are user-specific, so each user in the Address Book can have a different set of default entries.
Select Edit > Default Entry.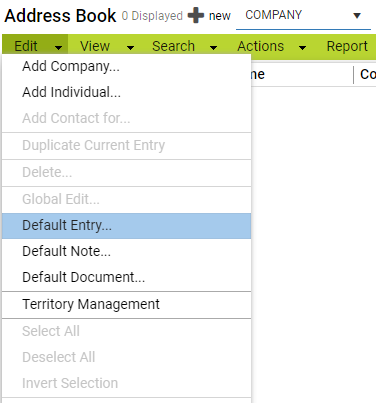 Select the fields you want to set as default values and enter the values in those fields.
Click Add Field(s) to browse and select more fields. To remove a field, simply click the X mark.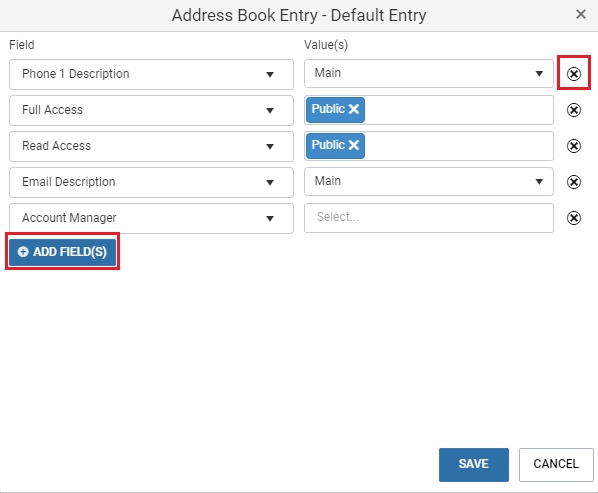 Click OK to save the changes.
You can now edit the Default Entry for many users at a time by going to Administration > Settings > [Module of Your Choice] > Default Entries
---
---