Sort Order of Entries in Maximize Mobile App
This tutorial is applicable to Leads, Address Book entries and Opportunities in the Maximizer Mobile App..
In this example we are going to work with the Leads Module.
To sort your leads, select the leads module at the bottom of the screen.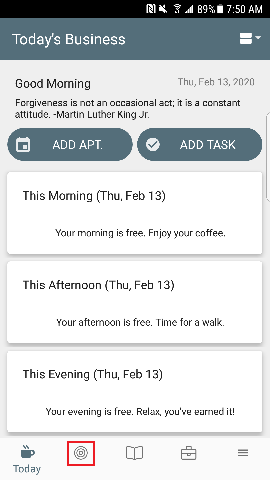 - or -
Select Menu.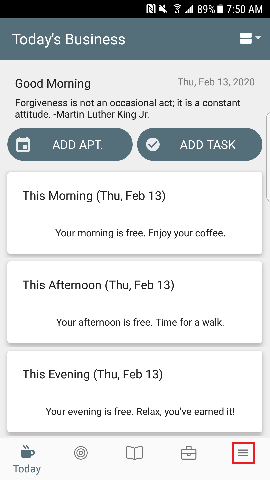 Next, select Leads.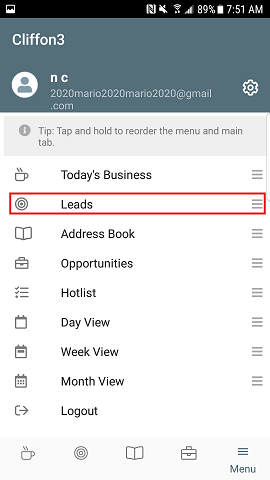 Now that you are in the Lead module, select the Sort option.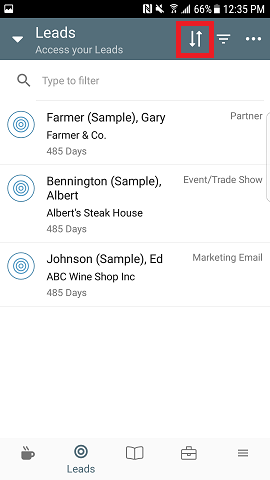 In the sort order screen, a number of options are provided:

Select the item that you wish to sort by.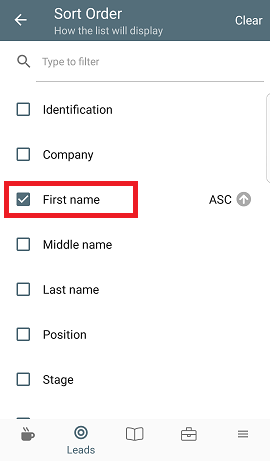 You can, select ASC (Ascending) and opt to change this to DSC (Descending)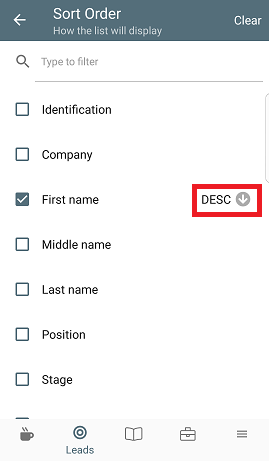 To sort, select the Back arrow to return to your list.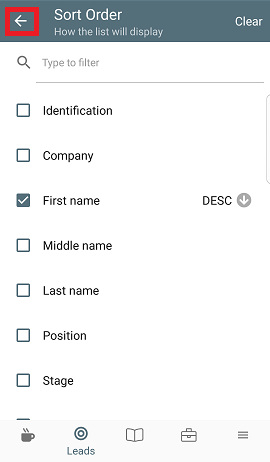 Note, that instead of scrolling through the list of available fields, you search the list by available fields.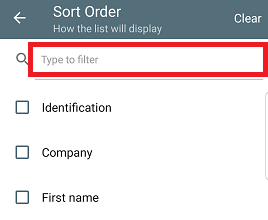 ---
---