Today's Business Page
Once you log into the Maximizer mobile App, you will reach the Today's Business Page.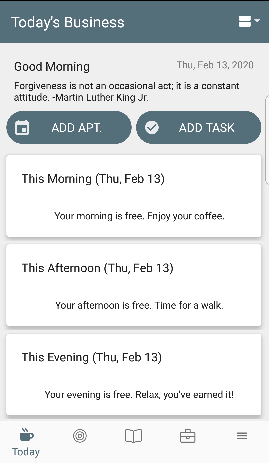 Today's business displays current appointments and tasks scheduled for today.
Appointments are broken down into three sections:
If you have any tasks to be completed today, tasks will appear separate to Appointments in the same Today's business screen:
Example of Appointments and Tasks in Today's Business page: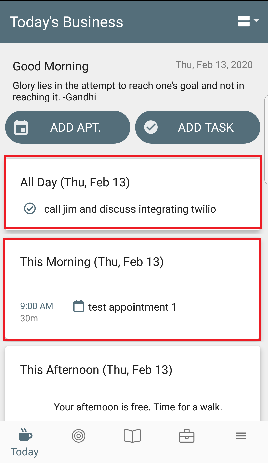 To View More details about these appointments or tasks, select either the appointment or task by Selecting the name of the appointment or task: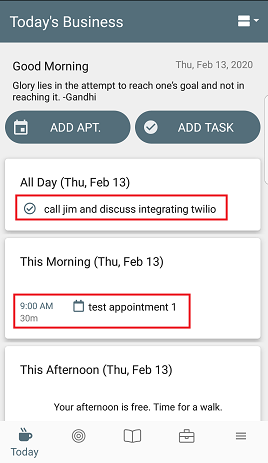 From here you can modify that Appointment or Task or close.
---
---