Company Library Page
You can add documents, notes and hyperlinks to the Company Library. Documents are created with external applications. Notes contain plain text. Hyperlinks point to documents stored externally and are expressed as URLs. These items are arranged in the Company Library in a folder structure.
Keep the following points in mind when working in the Company Library page.
Select the Company Library icon to open the Company Library page.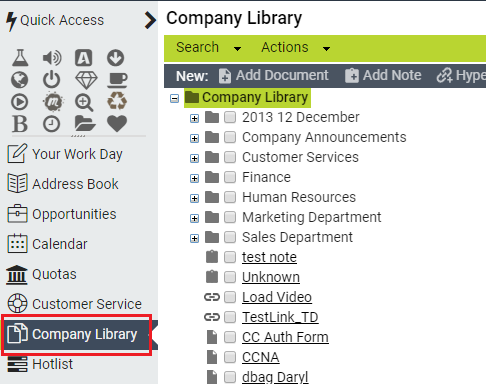 View your folders and files in a tree view.
To view the contents of a folder, click the + sign on the left of the folder.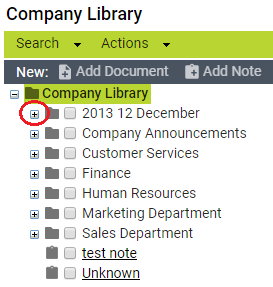 Use the toolbar for common tasks.

Select the Preview checkbox to display a preview of notes and hyperlinks in the right part of the page.
Click on a document, hyperlink, or note to open it.
---
---