Add a Partner to an Opportunity
To complete this procedure, you must have Modify permission for opportunities.
You can add any Address Book entry as a partner in an Opportunity. You can also add a note about the partner. While searching for the entry, you can restrict the search to only Address Book entries that are set as partners.
Click on the Opportunity to make it the current entry.

In the following pane, select the Details tab, and click Edit.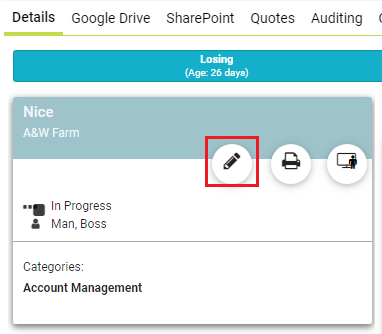 Next to Partners, click Assign partner.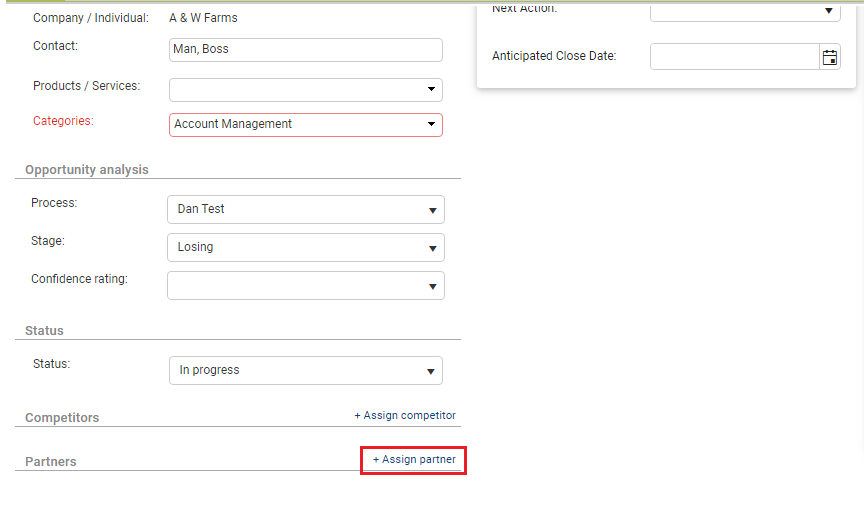 The Select Partner dialog box opens.
Search for the partner by last name or company name.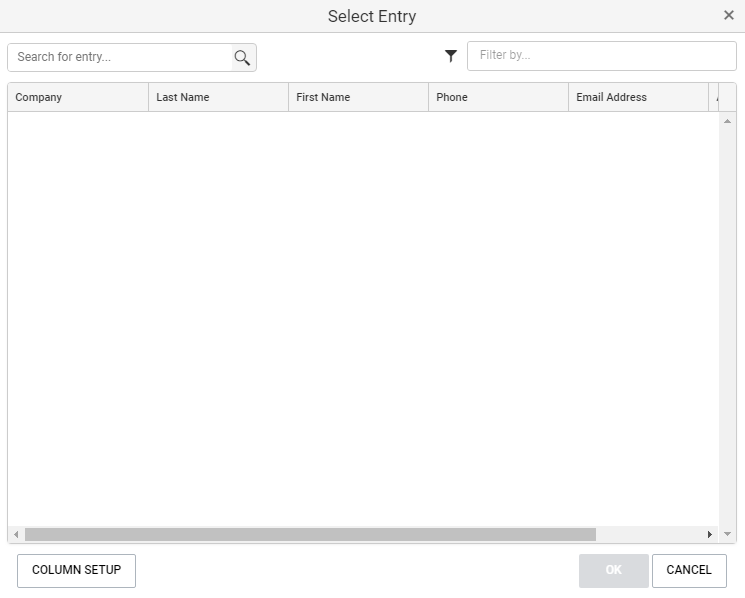 Leave the Partners only checkbox selected to restrict the search to Address Book entries set as partners.
Select the entry and click OK.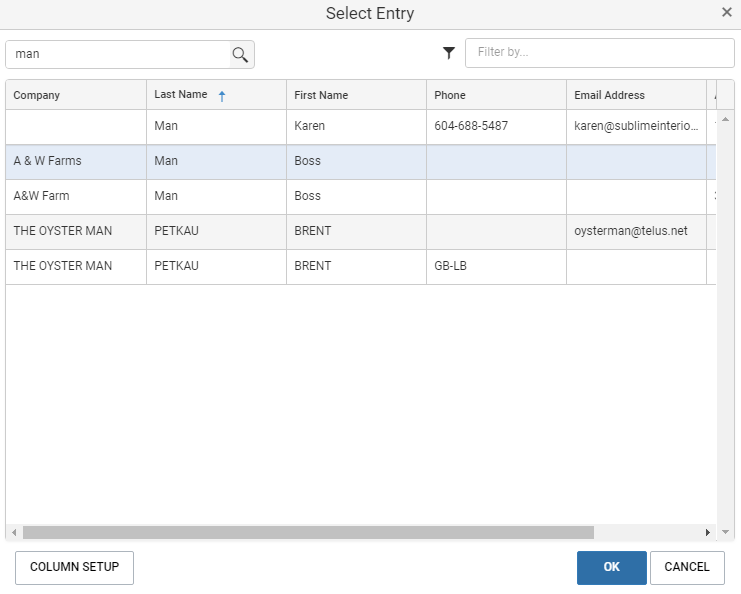 Optionally, in the Comment box, enter a comment for the partner.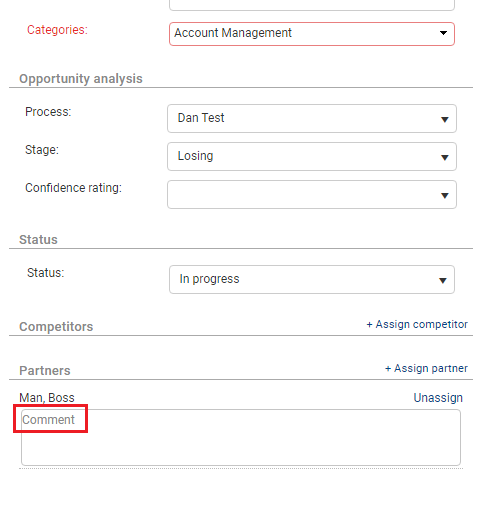 Click Save.
---
---