Generate an Excel Report
Excel reports in Maximizer work by exporting your Maximizer entries to an Excel spreadsheet and using the sorting, filtering, graphing, and formatting functionality of Excel to provide detailed reports on your Maximizer data.
To complete this procedure, you must have the Allow export privilege.
You can generate Excel reports in the Address Book, Opportunities, Customer Service, Campaigns, and Hotlist pages. Only the reports that are available for the current module are listed.
Select the module that you want to generate the report.
Retrieve a list of the entries to include in the report.
When generating an Excel report, the report is based on your current view in Maximizer. It is important to retrieve the list of entries that you want to include in the report prior to generating the report.
Under Report, select Excel Report and select the report template that you want to use.
The selected report is exported.
Each Excel report template is associated with a column setup. The selected column setup determines the fields that are included in the downloaded report data, and should match the fields used in the report.
When prompted by your browser, save the exported file to your computer and open it in Excel.
If a security warning is displayed in Excel, select the option to Enable Editing and/or Content.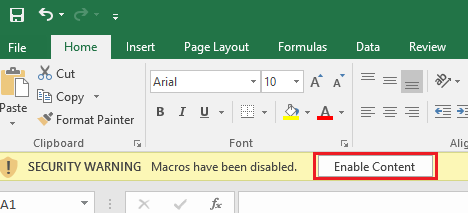 On the Table of Contents sheet, select Click to Generate Reports.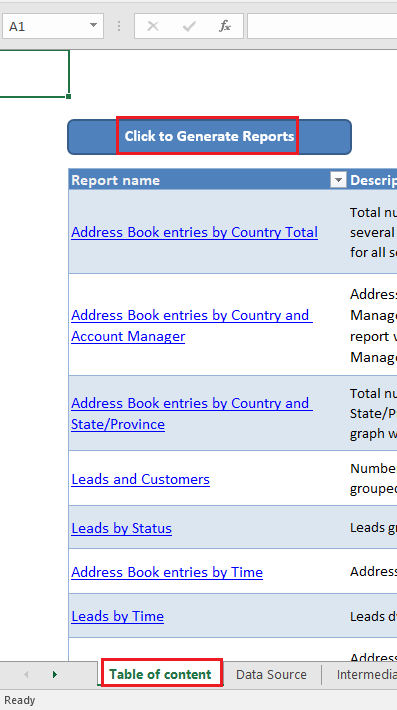 The individual reports in the spreadsheet are regenerated based on the exported data.
Click on any report name on the Table of Contents sheet to open the report.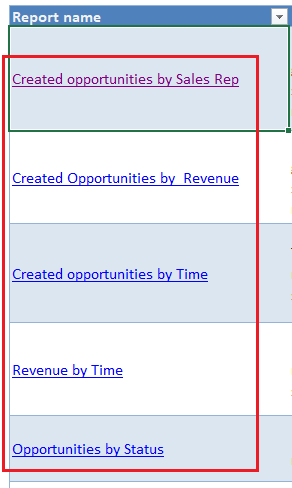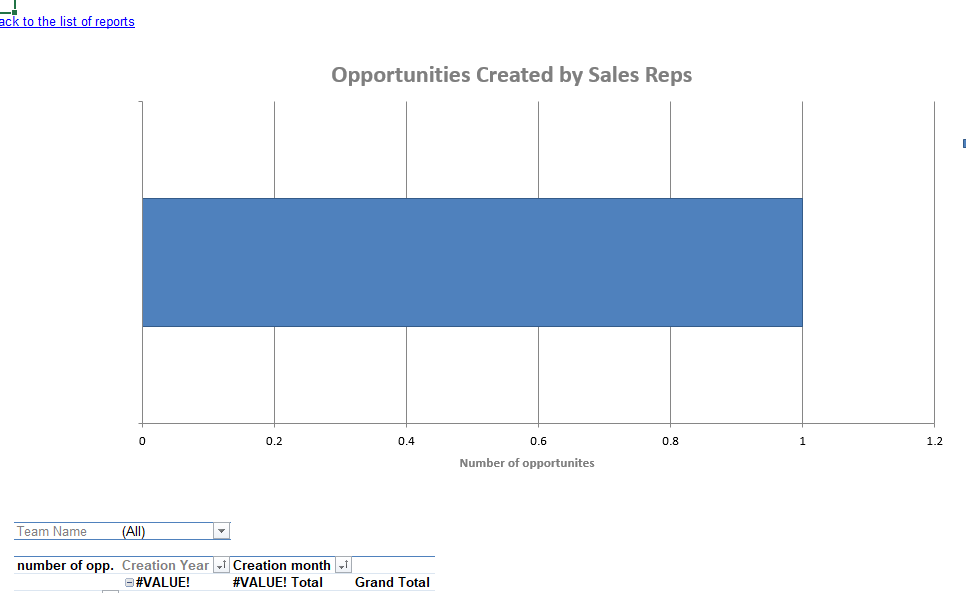 ---
---