Performing an Advanced Search of Basic & User-defined Fields
Use the Advanced Search feature to find user-defined fields or a combination of user-defined fields and basic fields to produce a custom list of Address Book entries, Opportunities, Campaigns, and Customer Service cases.
For an example, watch
this video
recorded by a Maximizer Customer Service Representative.
Select Search > Advanced Search.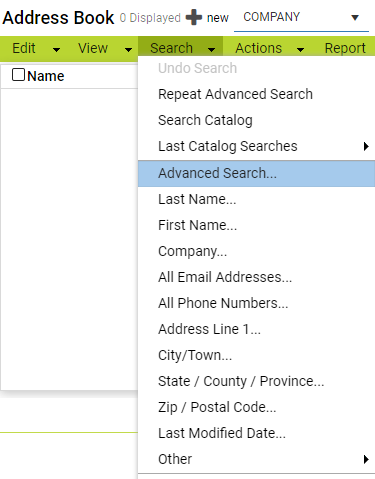 Click Add.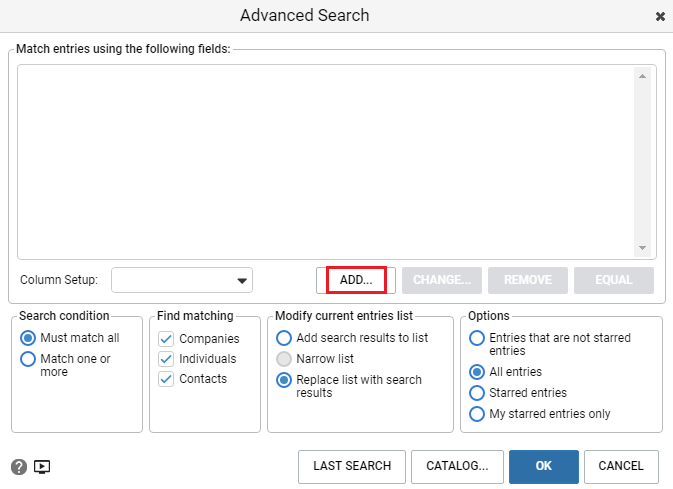 Select your fields and click OK.
To search for a field, enter all or part of a field name in the search box and click the search icon.
To be able to select more than one field, you must have the "Allow multi-selection in the Advanced Search" option enabled in the Personal Preferences. This option is off by default.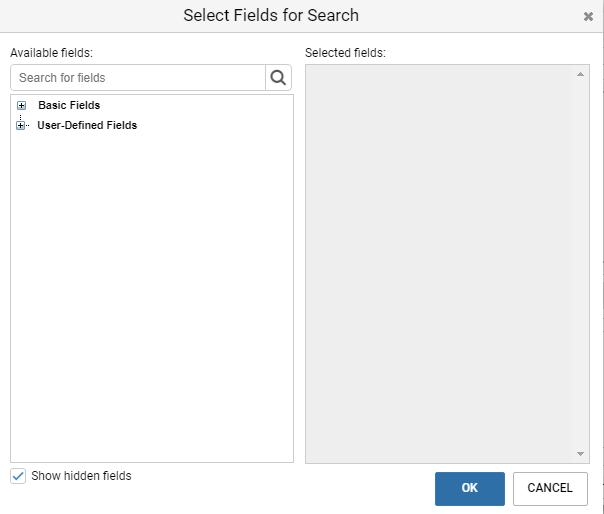 For each field selected in the previous step, select or specify values in the dialog box that is provided and click Add then press OK.
For date fields, select Rolling date range to specify date values relative to the current date or select Specified date range to specify the exact values of the date.
For alphanumeric, date, and numeric fields, specify values in the From and To fields to return any values within the range.
If applicable, indicate under Search conditions whether to return entries that match all values, or that match one or more values.
Select the Search for no value checkbox to search for entries where no value is assigned to the selected field.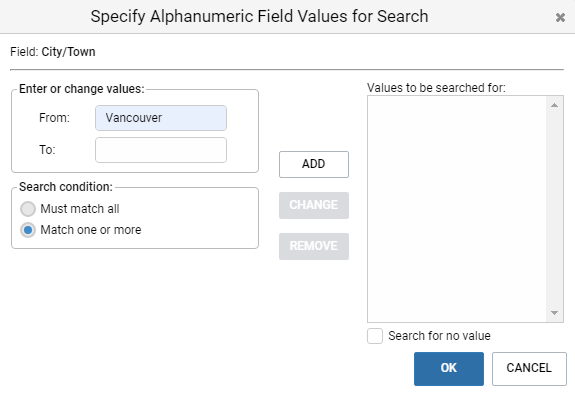 Specify the remaining search criteria in the Advanced Search dialog box.
To build a list of entries that excludes a certain group, as in a list of all Address Book entries except those in a certain state or province, use the Not Equal button.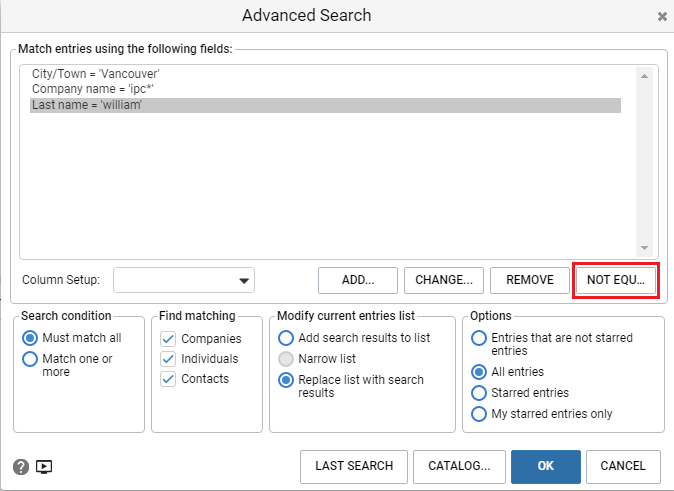 In the Modify current entries list area, select one of the options.
Add search results to list displays the entries that match your search criteria, without removing any currently displayed entries from the list.
Narrow list searches only selected entries (or all currently displayed entries if none are selected), and removes any entries that do not match your search criteria.
Replace list with search results removes all entries currently displayed in the list and replaces them with entries that match your search criteria.
You can choose to further narrow the search by specifying options to include or omit sales leads.
Click OK to run the search.
If you're looking to search for contacts that have a certain Field populated, choose that Field when searching, select "Search with no value", and click okay. In the search menu, with the chosen field highlighted, select Not Equal.
---
---