Search Notes in the Following Tab
In the Notes following tab, you can now search for notes. Enter the text into the search field and press the Search button to search for notes in the selected entry.
In the Address Book, Opportunities, Customer Service cases, or Campaigns module, select an entry.

In the Notes following tab, click on the the search bar and enter in your search for the entry.

You can also click the filter icon to filter the entries you would like to display.

Select the date range and note types.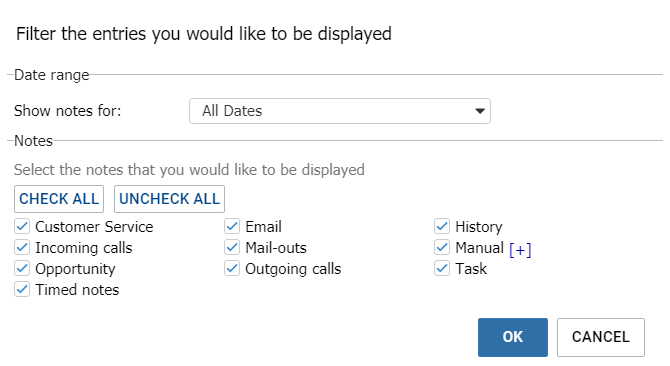 When you open a note after the search, the text that matches your search string will be highlighted.
---
---