Snooze Alarms
You can reschedule the alarms from the notification panel, so they will reappear later. You can delay the alarm by a set number of minutes, hours, days, or weeks. For upcoming activities, you can also schedule a reminder before the activity is scheduled to start.
In the top-right corner of the screen, click the Alarm icon to open the Notification panel.

The panel opens automatically when a notification is due.
Click on an activity to view its details.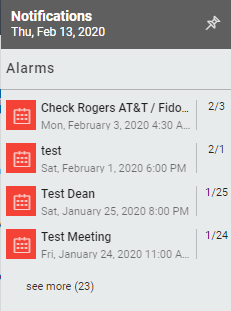 From the drop-down list, select a delay time and click Snooze.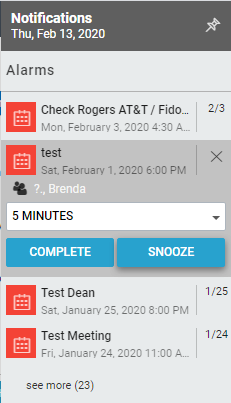 If an activity is scheduled in the future, you can also specify an amount of time before the start of the activity.
– or –
Hover your mouse over the Alarms heading and click the expand down icon. Select an amount of time by which to delay all alarms in the list, and click Snooze All.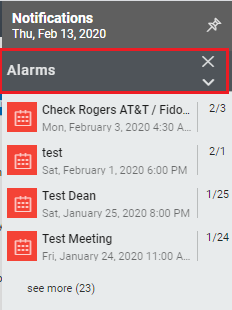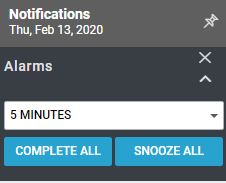 To close the Notification panel, click anywhere outside of the panel and it closes automatically.
---
---