Add a Note to Multiple Entries Using Global Edit
To complete this procedure, you must have the Allow Global Edit privilege.
You can use the Global Edit command to add a note to multiple entries at a time.
Create a list of entries to modify.
– or –
In the current list, select the entries you want to modify.
Click the checkbox to the left of entries.

Select Edit > Global Edit.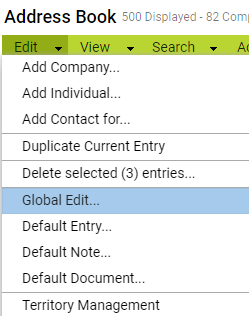 The Global Edit dialog box opens.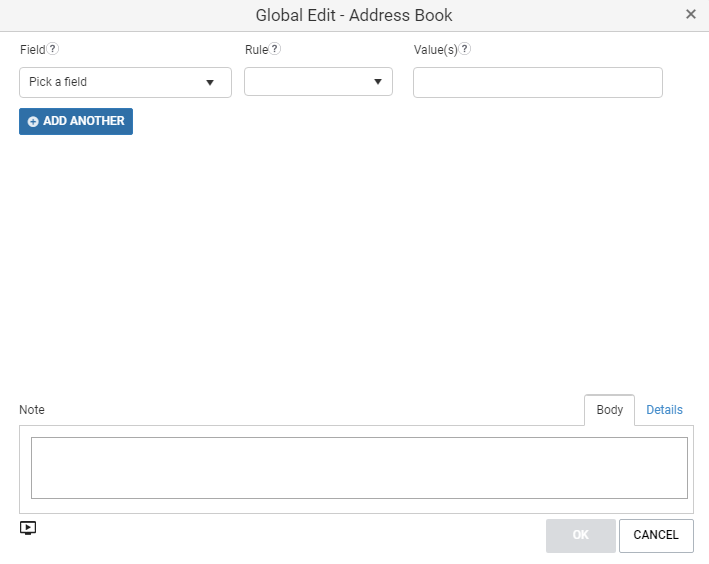 Enter the content of the Note.
If necessary, adjust the Full access, Read access, and Category fields in the Details tab of the note.

Click OK to save.
You are prompted with a message to verify that you want to continue with the operation.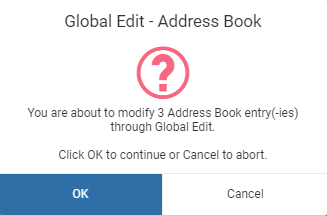 Click OK to run the global edit.
---
---