Logging Into Maximizer Mobile App - CRM Live
Select the CRM Live tab and you should see two fields: email and password.
Email. This is the primary email address of your Maximizer user profile.
Password. This is your usual Maximizer password.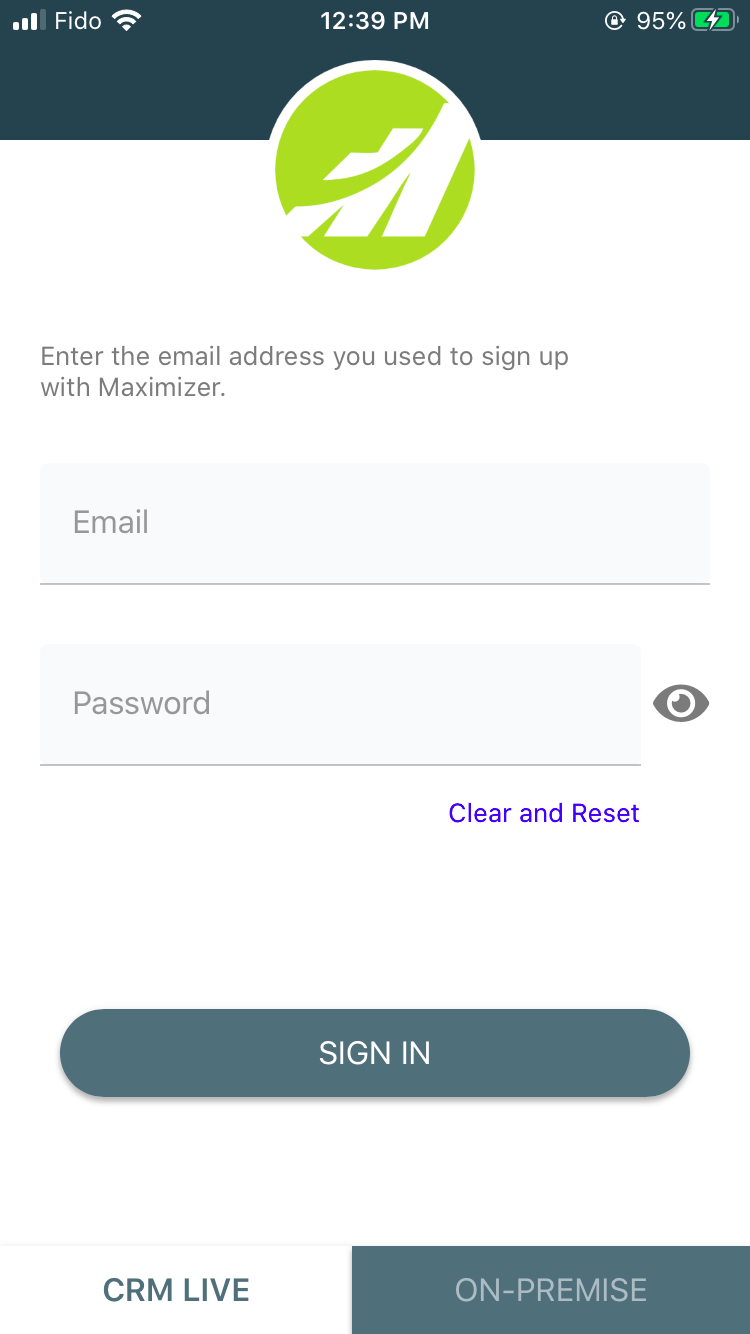 If you click the Clear and Reset button it will remove all text from these two fields and allow you to start over.
If you click the Eye icon it will display your password in clear text so you can ensure you typed it correctly.
When you are ready, click the button to Sign In.
PIN Code
If this is your first time logging in to this device, you will be emailed a PIN code to verify your account. Enter the PIN code to continue.
Please allow for 5-10 minutes for the PIN to arrive in your inbox. Check the Junk Mail/Spam filter if you don't receive the PIN.
Select an address book
If you have more than one Maximizer CRM Live account associated with your email address, you will be prompted to select an address book from the dropdown. Otherwise, you will not be prompted to choose an address book when logging in.
Biometrics
Before seeing your Address Book you will receive a prompt to save your login credentials using your device's biometric authentication (fingerprint or FaceID).
You can add your biometrics for quicker future logins or tap Cancel to skip this step.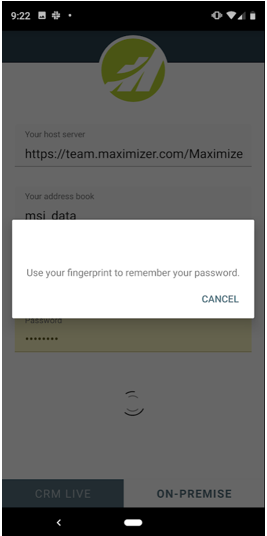 ---
---