Modify a Document Template in the Template Library
You can download and modify any of the existing document templates in your Template Library.
In the left navigation pane, click Administration, and select Template Library.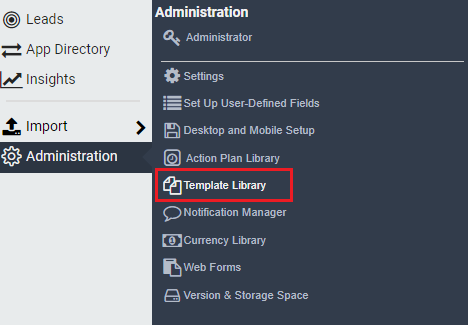 Select the Document Templates tab.

Under Action, select Download next to the document template you want to modify.

Save the file to a location on your computer and open it for editing.
Make the desired modifications to the document template and save your changes.
Under Action, select Properties next to the document template you are modifying.

Under Upload file, select the modified document template on your local hard drive.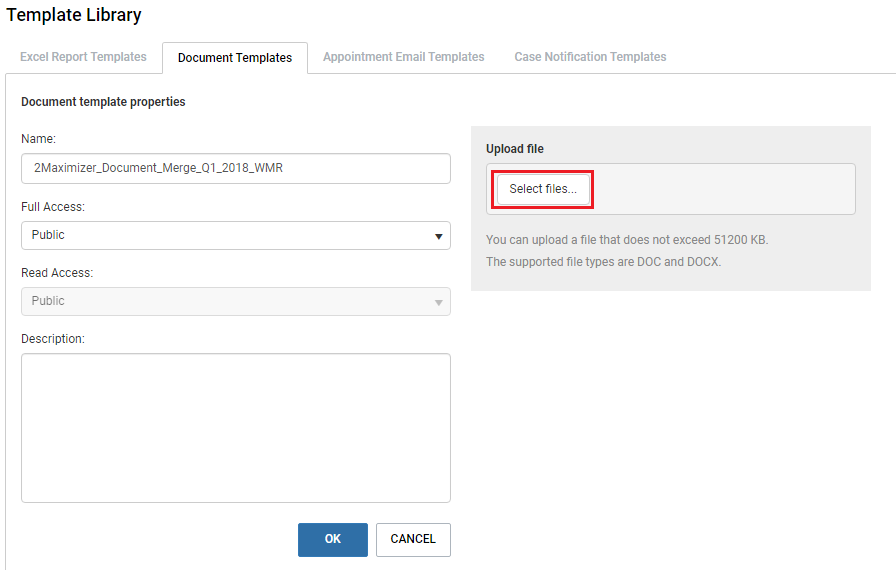 Click OK to update the document template.
The changes to the document template are saved to the Template Library.
---
---