Set Default Options for Alarms and Reminders
In the Calendar/Hotlist preferences, you can set default options for alarms and email reminders in appointments and tasks. The default values specified in the preferences are automatically set in new appointments and tasks. You can change these values in specific appointments and tasks while adding or modifying the activities.
In the top-right corner of the page, click on the gear icon for Preferences.
Click Other Preferences.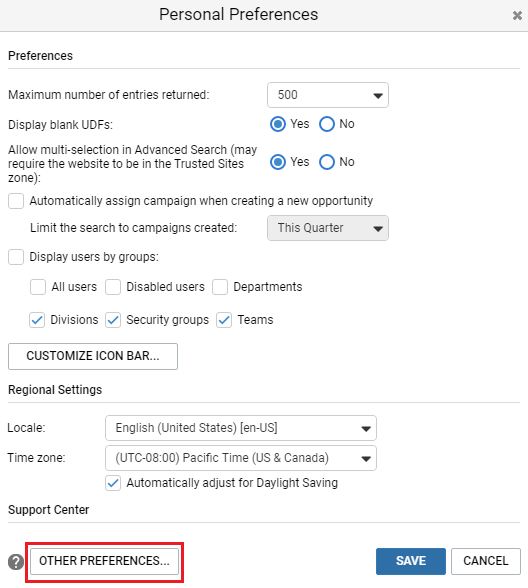 The Preferences dialog box opens to the Calendar/Hotlist tab.
Specify default values for the alarm and reminder preferences.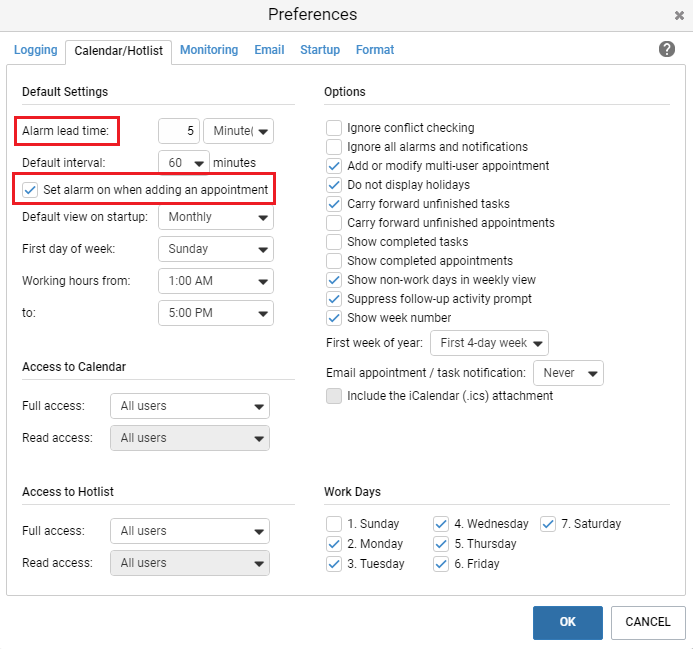 In the Alarm lead time field, specify the amount of time before the activity to set the alarm.
This setting affects appointments and Hotlist tasks.
To turn alarms on by default in new appointments, select the Set the alarm on when adding an appointment checkbox.
Click OK to save the changes.
---
---