View a Document Attached to an Entry
You can view documents attached to entries from Maximizer. The file opens in the default application for the file extension of the document. If the document is a hyperlink, a new browser window opens displaying the source document.
Click on the entry to make it the current entry.
Select the Documents tab.

If necessary, click the Filter icon and select from the options to change the types of documents displayed.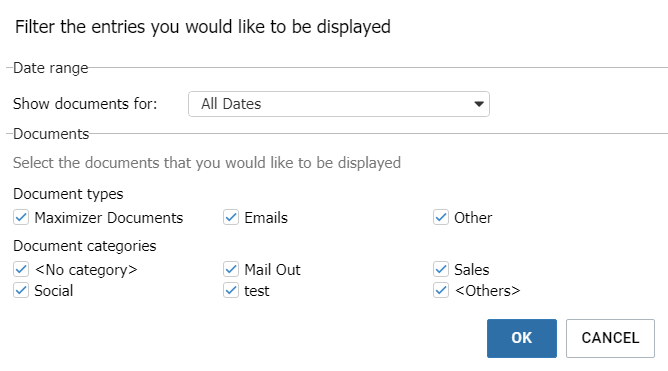 Click the document that you want to open from the list.

You may be prompted to open or save the document. If you select Save, you must choose a location to save the file before viewing the document.
---
---