Modify an Excel Report Template
You can download and modify any of the existing Excel report templates in your template library and update the existing report templates in your library.
The system default report templates can only be modified by a system administrator, but can be downloaded and used as the basis for new report templates.
Download the report template that you want to modify from the Template Library and open it in Excel.
This procedure is written for Microsoft Excel 2010. The steps may be different in other versions of Excel.
Click on the name of the report you want to modify on the Table of Contents sheet to open the sheet for that report.

Click anywhere in the data table for the report.
In the Analyze tab, select Field List under the Show group.

– or –
Right click the data table and select Show Field List.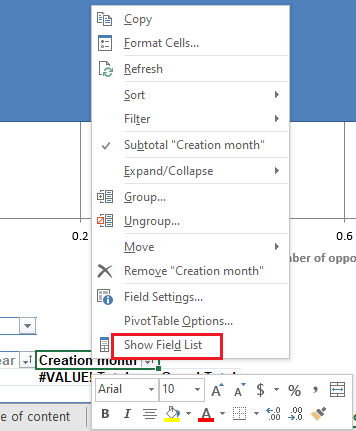 The PivotTable Field List appears.
In the PivotTable Field List table, drag and drop fields from the Choose fields to add to report list to add fields to the filter options, columns, rows, and values of the report.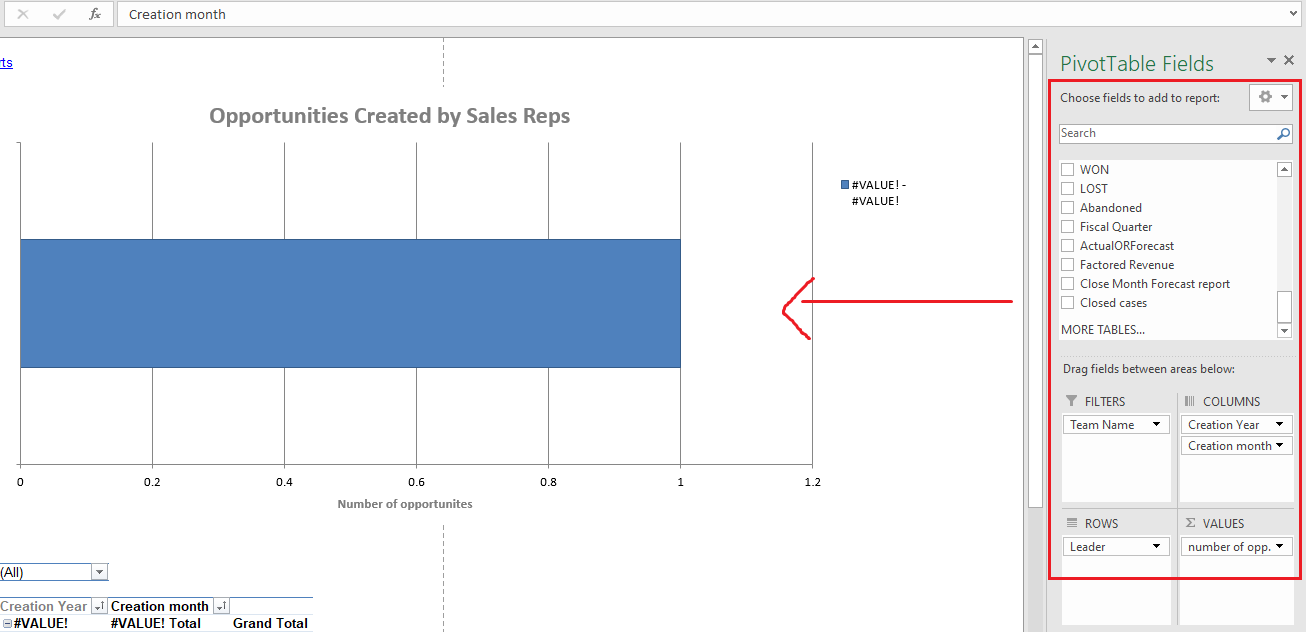 Fields added to the Report Filter fields are available as filter options for the report.
Fields added to the Column Labels fields are used as columns for the report.
Fields added to the Row Labels fields are used as rows for the report.
Fields added to the Values fields are used as values in the body of the report. By clicking a field in the Value table and selecting the Value Field Settings option you can specify the type of calculation to use to summarize data for the field.
The chart and data table in the report are automatically updated when new fields are added so you can immediately see the effects of your changes.
Make any desired changes to the chart type, layout, and formatting.
Save a copy of the Excel spreadsheet to your computer.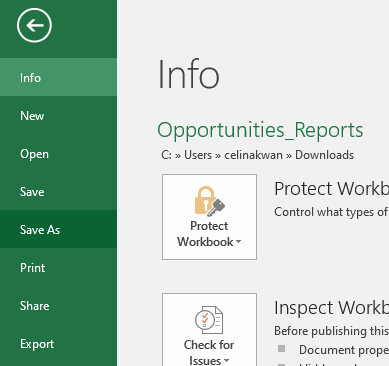 Update the properties of the report template in the Template Library with the updated spreadsheet or add it to the library as a new report template.

---
---