Add a Hyperlink to an Entry
Hyperlinks let users store documents in locations outside the Address Book and then link to the documents in Maximizer, instead of storing the documents directly in the Address Book. This can be beneficial for a number of reasons:
You want to store documents larger than the allowed size.
You want to store a large quantity of documents, dramatically increasing the size of your database.
You can add hyperlinks to Address Book entries, Customer Service cases, Campaigns, and Opportunities.
Click on the entry to make it the current entry.
Select the Documents tab.

Click Hyperlink.

The Hyperlink dialog box opens.
In the Name field, enter the name of the document.
In the Hyperlink field, enter the URL of the document.
Specify other properties of the document, such as Category, Description, Full access, and Read access.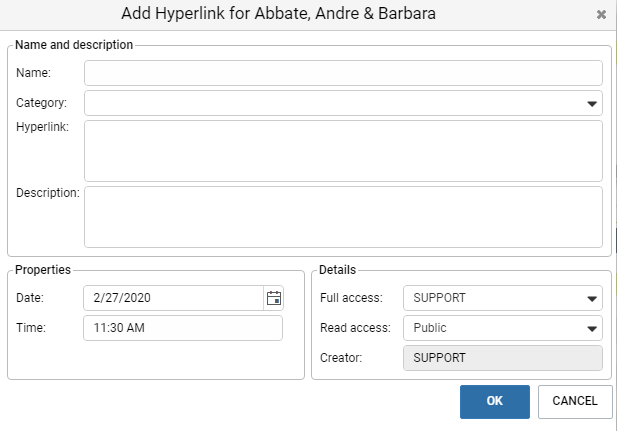 Click OK to save the hyperlink as a document with the entry.
---
---