Short Date Can Affect How a Date is Displayed in an Excel Report
Problem
The dates displayed on the day and month are in the wrong order.
In Maximizer the date was showing as April 1, 2020 but the report was showing January 4, 2020.
Solution
The problem turned out to be the "Short date"
The report was set to display MM/dd/yyyy but the Short date on the Regional Settings (of the user's PC) was set to dd/MM/yyyy.
To fix the problem, set the user's short date also to MM/dd/yyyy.
When using "English (Canada)" format, the drop-down for Short date won't have the option to select "MM-dd-yyyy"
But if you click the "Addition settings" button you will see the "Customize Format" dialog and you can then enter whatever you want for a Short date (ie. you can type in "MM-dd-yyyy").
Once this is done, the dates on the Excel Report again begin to display the correct date April 1, 2020.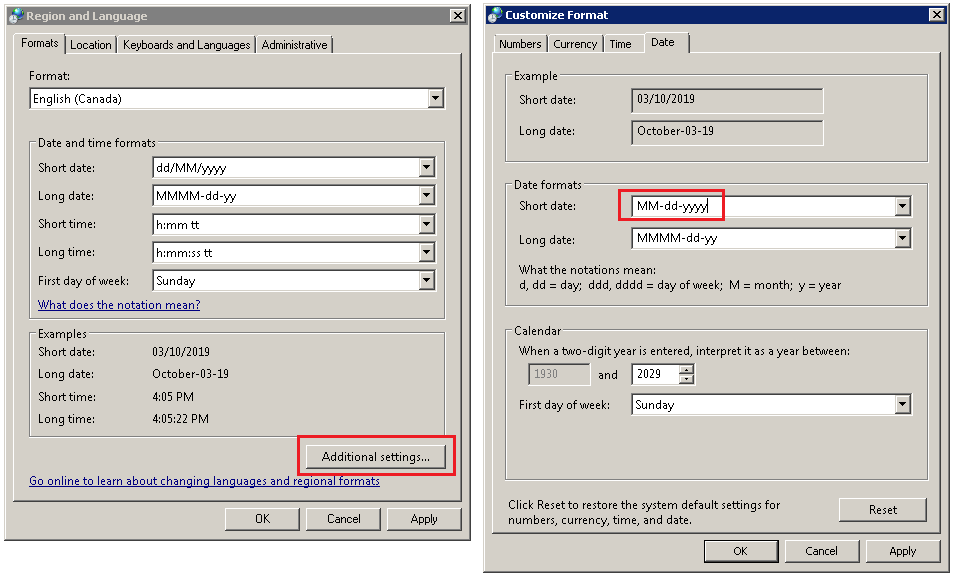 The Locate setting (in your Maximizer Personal Preferences) needs to be set to the same as you have your Regional settings in Windows.
For example, if you have "English (Canada)" selected, then our Locale setting (in Maximizer) should be "English (Canada) [en-CA]".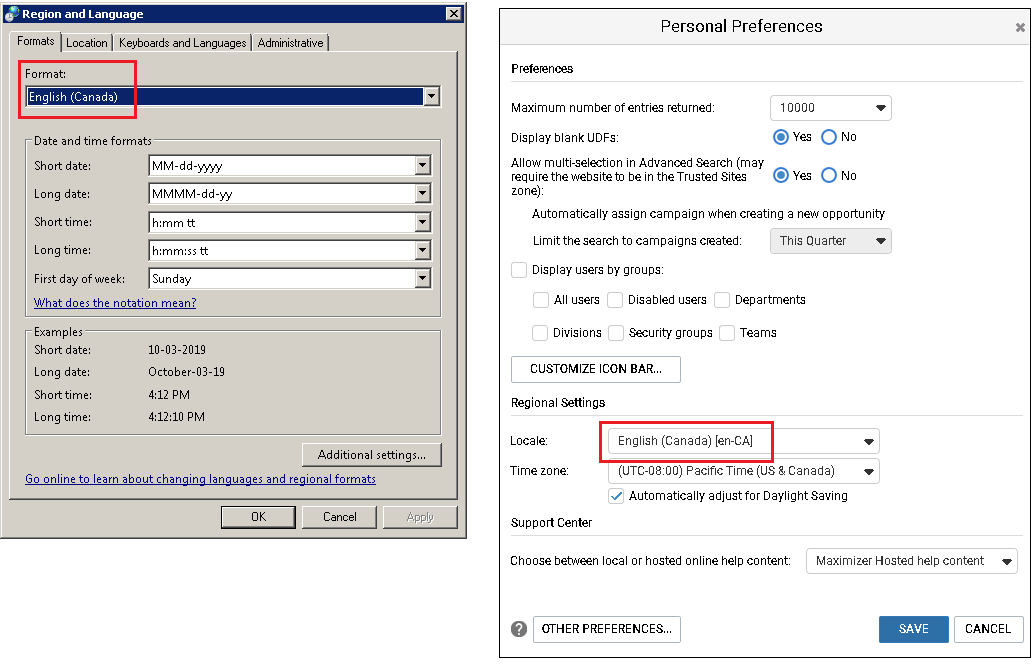 ---
---