Notes Tab
The Notes tab displays notes for the current entry in the Address Book, Opportunities, Customer Service, Campaigns, or Hotlist page.
In the Hotlist page, the Notes tab displays the notes for the Address Book entry associated with the selected task or appointment. Notes are displayed for an appointment only if a single Address Book entry is associated with the appointment.
Here are some tips when working in the Notes tab:
Identify notes marked as important with the Important icon.

By default, notes are sorted by the Important column, but you can click any column heading to sort by another column.
Click the filter icon at the top of the list to filter the notes displayed in the tab.

You can filter the list by date and by note type or category.
Select Show All to display all notes for the current Address Book entry, including notes belonging to the Company/Individual and all associated Contacts. If this checkbox is not enabled, only notes belonging to the selected entry are displayed.
This option is available only in the Address Book and Hotlist pages.
Use the up and down arrows to view the notes for the previous or next entry in the main list.
Hover your mouse over an entry to view a preview of the note in a pop-up window.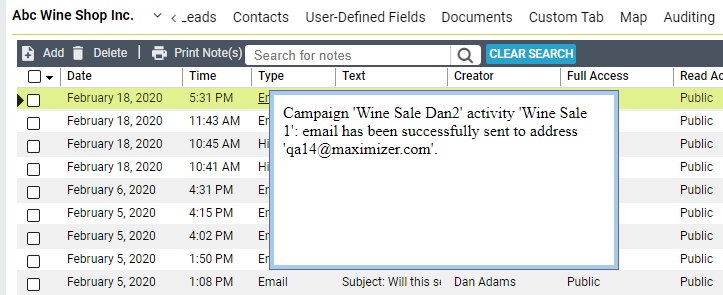 Click on an entry to open and modify a note.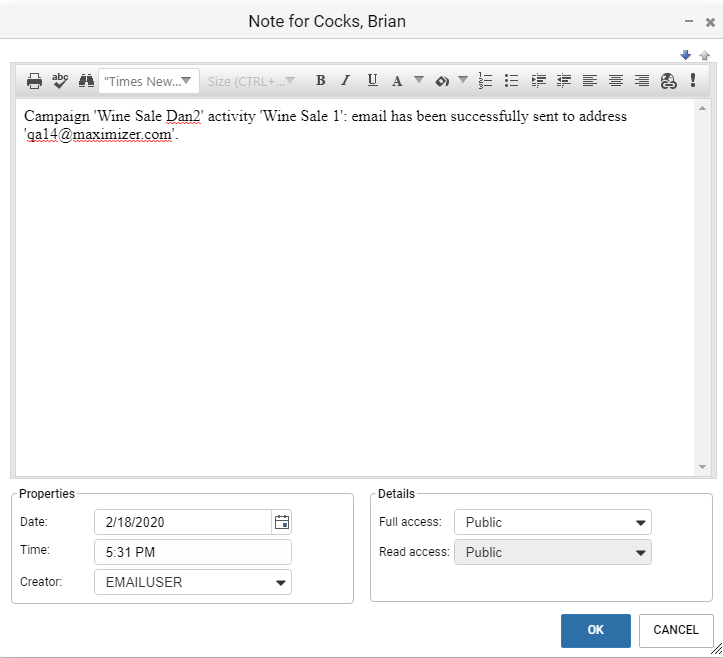 Use the buttons at the top of the list to add, delete, and print notes.

---
---