Insights - Click Through Feature
Click Through Feature
Click through is a powerful feature that brings you from the dashboard down to the record level in Maximizer.
Not all charts types support click through. Supported chart types:
Indicator (or KPI)
Pie chart
Bar chart
Column chart
By default, all supported charts offer click through on the aggregated level out of the box.
To click through, select the Options icon on the top right corner and choose Click Through.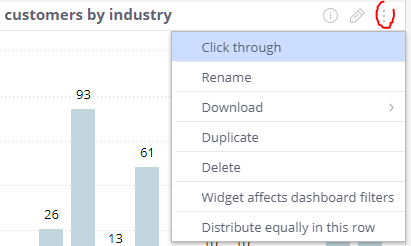 Designers can enable click through on a more detailed level, per column.
Click on the Pencil to edit the widget.
To Enable Click Through, go to Values followed by Options.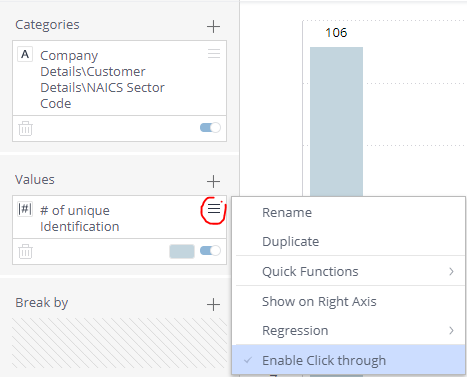 Keep in mind that complex charts can have multiple values or data sets (e.g. one set of columns for this fiscal year and another set for the last year). In these cases, Click Through has to be enabled for each data set.
Click Apply on the top right corner to save changes.

Now refresh your browser, or simply go to another dashboard to refresh. Only after refresh, the 'Click through' option appear on the right click menu.
Now, you are able to retrieve records by right clicking the column of your choice and selecting Click Through.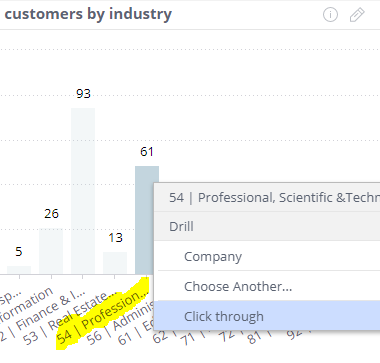 Click through can give return up to 1000 records in Maximizer. You will be notified if you've reached the maximum amount.
Keep in mind that Insights provide additional functionality, such as cross-module widgets that could be impossible to translate to one Maximizer module.
---
---