Create a Dashboard
You can create new dashboards from the Dashboards tab of the My Work Day page. While creating the dashboard, you can add multiple indicators to the dashboard. The new dashboard is available to any user or group that you give read access to. When you create a dashboard, you have the option of publishing it to Mobile Access.
In the Dashboards tab of the my Work Day page, select the Dashboard Wizard icon.

Select Create a New Dashboard, and click Next.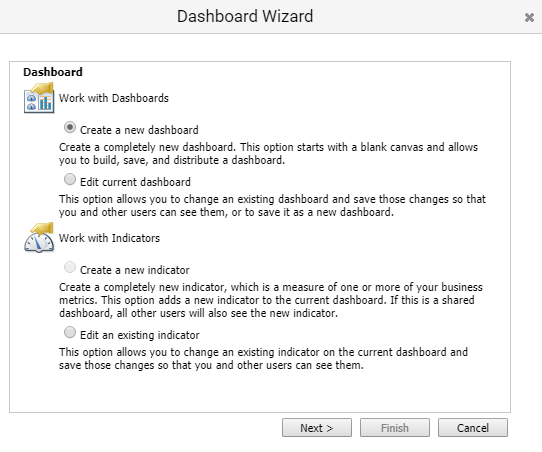 Enter the basic information for the dashboard.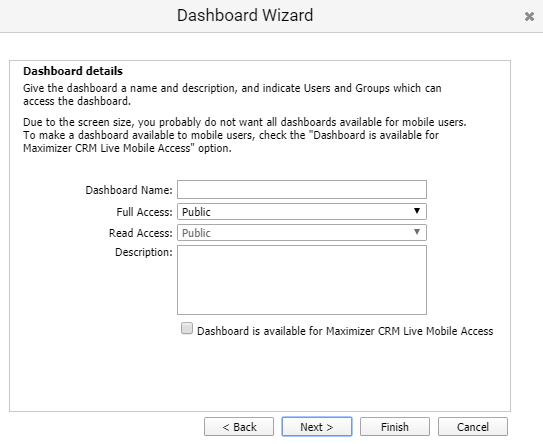 In the Dashboard Name field, specify a name for the dashboard.
In the Full Access and Read Access fields, specify the Maximizer user or group with access to the dashboard.
Select Dashboard is available for Maximizer CRM Live Mobile Access to make the dashboard available to Mobile Access users.
If you don't select to have your dashboard available to Mobile Access users, the dashboard is available only in Maximizer. You might want to clear this option if the dashboard is not set up to display well on smaller screens.
---
---