View the Phone Log
Use the Phone Log to view a history of your phone calls recorded in Maximizer to and from Address Book entries. By default, the Phone Log displays phone calls for the current day, but you can choose to view a list of calls for any other date. You must have phone call logging set to "Notes and phone log" in your logging preferences for phone calls to be displayed in the Phone Log.
From the Phone Log, you can retrieve the entries associated with selected phone calls to display the entries in the Address Book, Customer Service, or Opportunities page and record additional phone calls with the entries.
You can view the Phone Log from the Address Book, Opportunities, Campaigns, Customer Service, Knowledge Base, Hotlist, or Calendar page.
Select View > Phone Log.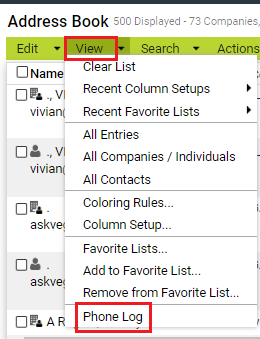 The Phone Log dialog box opens displaying the phone calls for the current user on the current date.
In the Date field, select a date to change the day for which phone calls are displayed.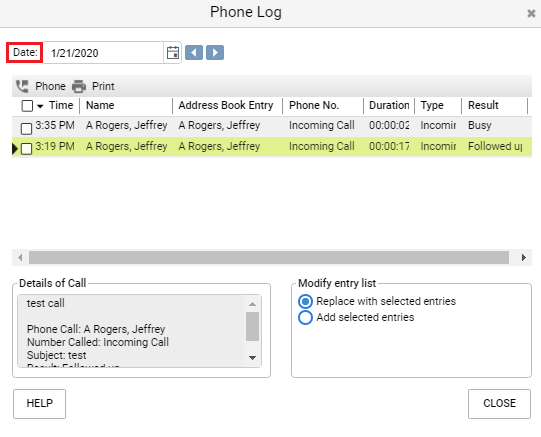 To make a call, select an entry and click Phone.
You can also view the details of the call.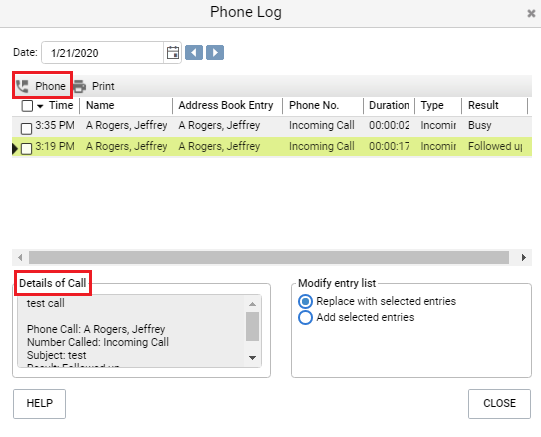 ---
---