View Key Fields
Key Fields are important user-defined fields and system fields that are highlighted on the Details tab for Address Book entries, Opportunities, and Customer Service cases, and on the Basic Information tab in campaigns, making them more readily accessible.
Use this procedure to view a list of Key Fields for an entry.
In the Address Book, Opportunity, or Customer Service case, select the entry and open the Details tab.

– or –
Open the Campaign.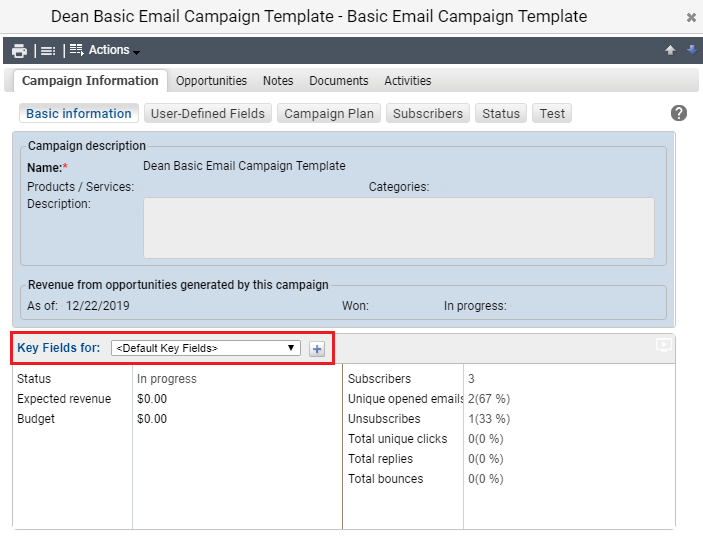 From the Key Fields for drop-down list, select a Key Fields list.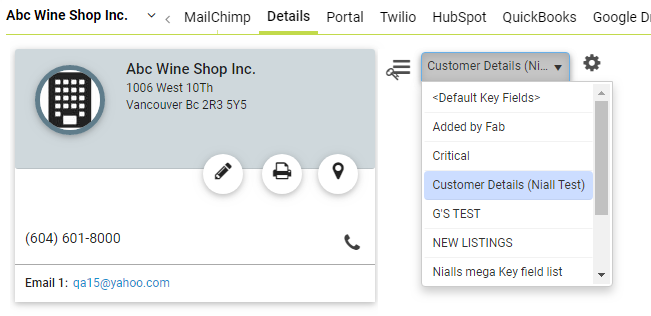 To show or hide the empty fields in the list, click the gear icon next to the drop-down list and select Show/Hide blank fields.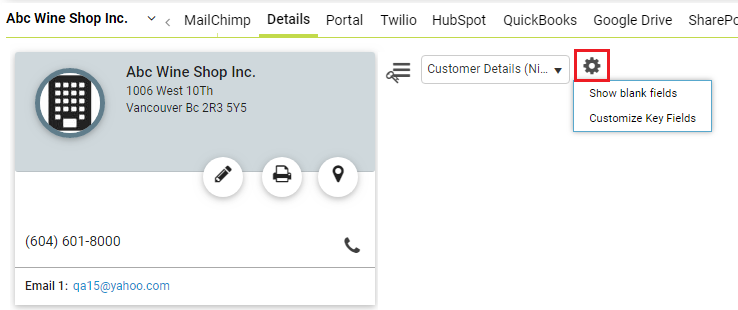 ---
---