Filter an Excel Report
You can filter Excel reports generated by Maximizer using the filter options available in Microsoft Excel to narrow-down the report results.
Generate an Excel report in Maximizer and open the report in Excel.
This procedure is written for Microsoft Excel 2010. The steps may be different in other versions of Excel.
Click on any report name on the Table of Contents sheet to open the report.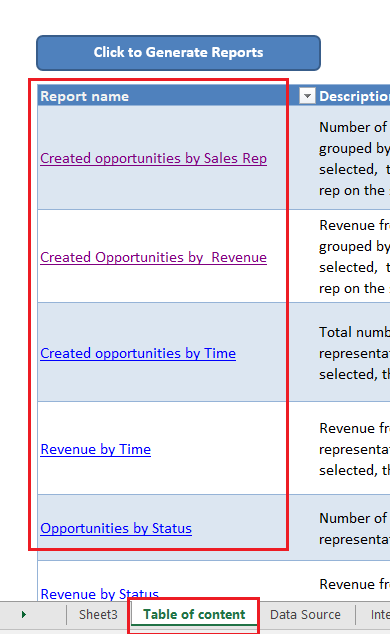 Select the filtering options you want to apply to the report.
Use the drop-downs above the report table to filter the report results by the selected criteria or date range.

Use the drop-downs in the body of the report table to select the columns and rows displayed in the report, to filter the report by date range, or to select a sort order for the report data.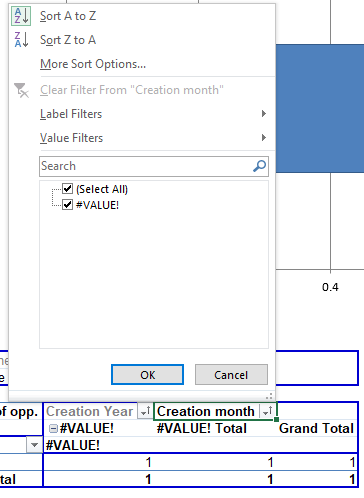 Use the +/- buttons to show display yearly or monthly totals in the report.
Click OK.
The data in the table and on the graph is updated automatically.
---
---