Move a User-Defined Field or Folder to Another Folder
In the left navigation pane, click Administration, and select Set Up User-Defined Fields.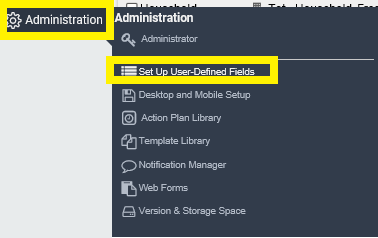 To search for a field, enter all or part of a field name in the search box and click the search icon.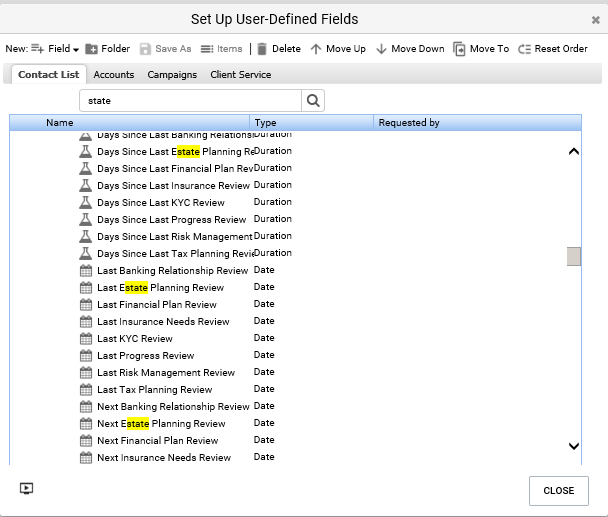 Select the field or folder you want to move.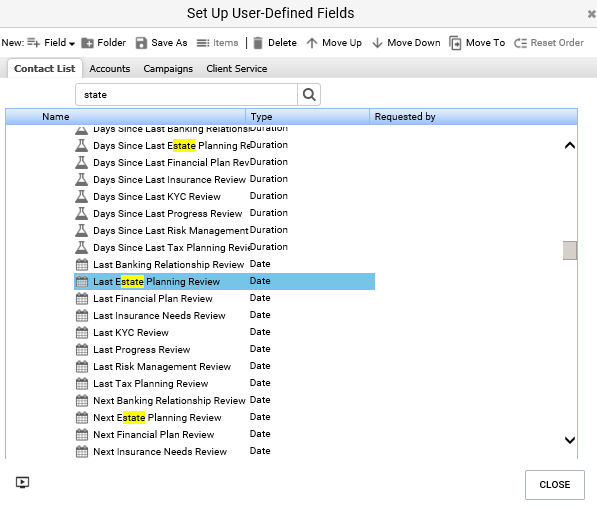 Click Move To.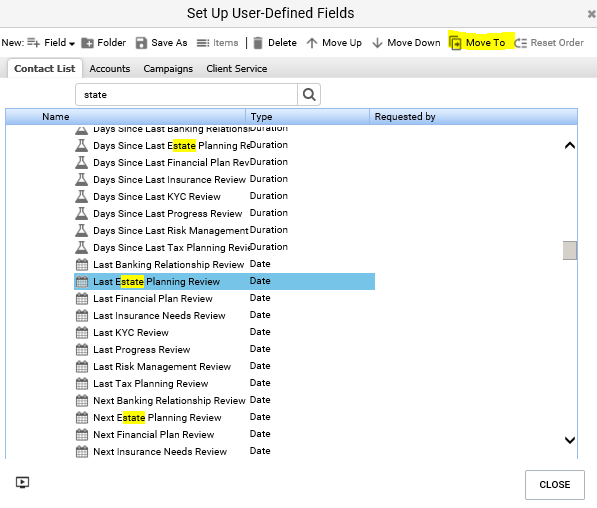 From the Folder name drop-down list, select the folder you want to move the field or folder to and click Save.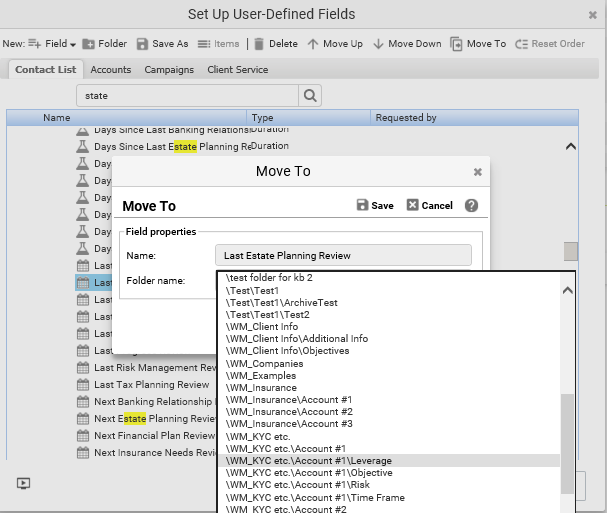 ---
---