Using Word Integration with Protected Documents
Maximizer's Word Integration does not work properly with protected MS Word documents. This is indicated by the following:
The MS Word icon in Maximizer is visible but disabled.
Certain buttons under the Maximizer menu in MS Word (eg. Preview) are disabled.
Protected MS Word documents look like this:

You will need to disable Protected View if you wish to use Word Integration against such a document:
Do not click the Enable Editing button
Click the "PROTECTED VIEW" text.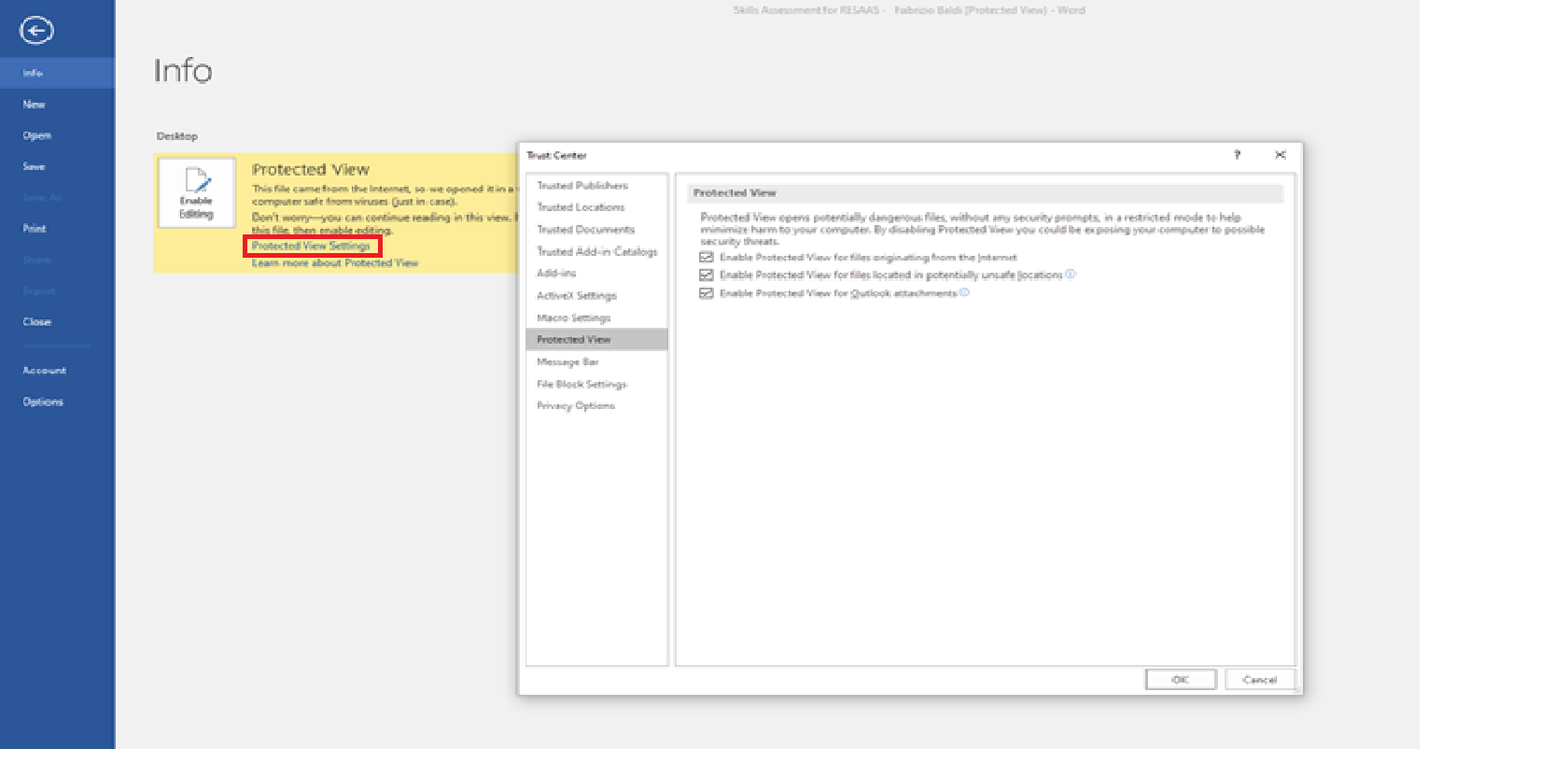 Click the Protected View Settings link.
On the Protected View page, uncheck all 3 options:

Enabled Protected View for files originating from the Internet
Enable Protected View for files located in potentially unsafe locations
Enable Protected View for Outlook attachments
Protected View Not Visible
if Protected View (yellow bar at the top of the document) is not visible, you can still disable Protected View:
In MS Word, select File > Info.
Click Protect Document and select Enable Editing.
---
---