Print a Phone Log Report
You can print a Phone Log report to print the contents of the Phone Log from the Address Book, Opportunities, Campaigns, Customer Service, Knowledge Base, Hotlist, or Calendar page.
Select View > Phone Log.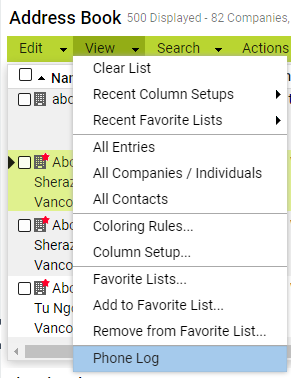 The Phone Log dialog box opens displaying the phone calls recorded in Maximizer for the current user on the current date.
To display phone calls for a different date, select the Calendar icon and select a date.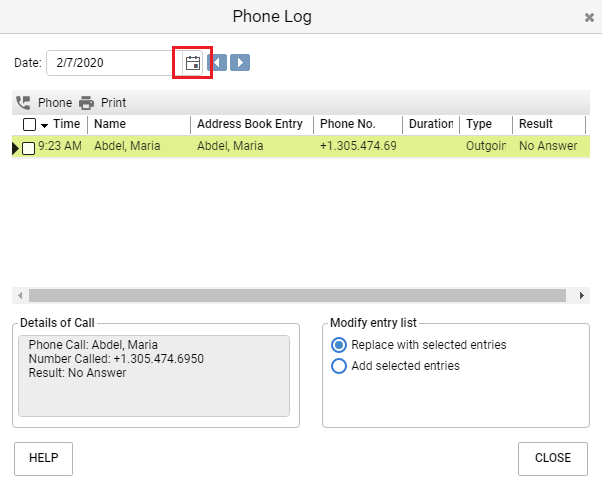 If necessary, select specific phone calls in the list to include in the report.
If you want to print all phone calls in the list, skip this step.
Click Print.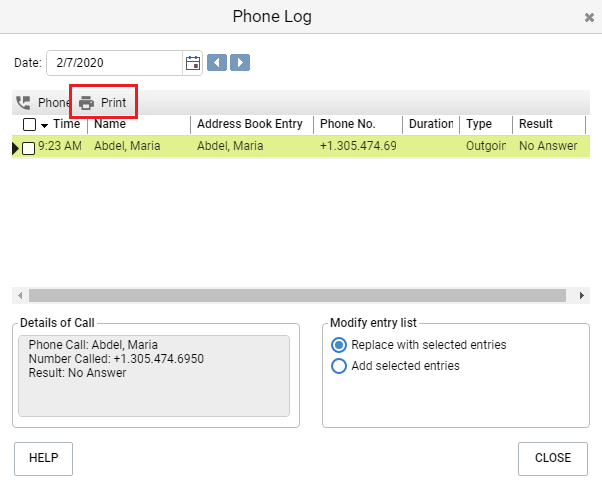 The Print Phone Log Report dialog box opens.
Specify the report details.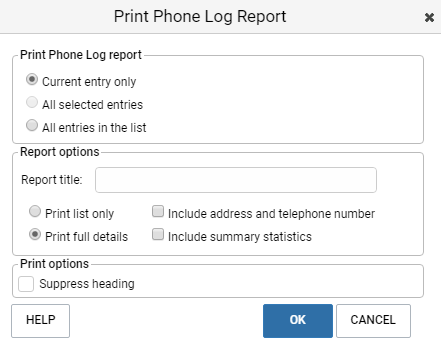 Under Print Phone Log report, specify how you want to use the current list of entries.
Under Report Options and Print Options, specify the title and format of the report.
Click OK.
A new browser opens displaying the content of the report.

Click Print.
Specify the printing properties and finish printing the report in your browser.
---
---