Add a Hotlist Task
You can create Hotlist tasks for Address Book entries, Campaigns, Customer Service cases, and Opportunities. You can also create personal Hotlist tasks. Personal Hotlist tasks are not associated with other entries.
When creating Hotlist tasks, you can set a due date and time for the task and an alarm in advance of the due date, and you can set a description and priority for the task.
You can also create tasks for other Maximizer users to complete. When you create a task for another user, the task will appear in that user's Hotlist, and they will be reminded by an alarm if one is set. You can also choose to send an email reminder to the assigned user when you create the task.
In the Address Book, Opportunities, Customer Service or Campaigns module, click on the entry to make it the current entry.

– or –
To add a new task, open the Hotlist page and select an entry to make it the current entry.
Select Actions > Schedule a To-do.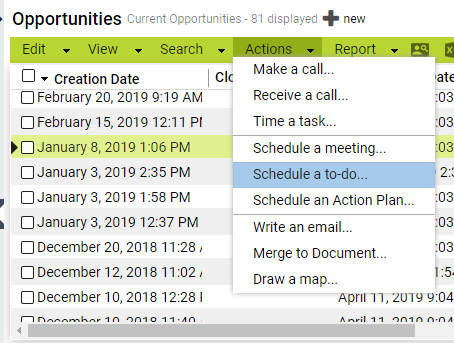 You could also right-click and select Schedule > To-do instead.
This option is not available in the Hotlist page.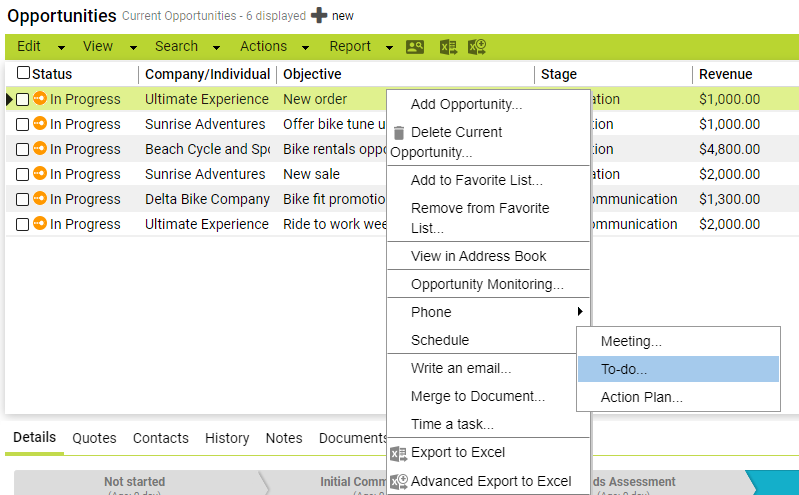 – or –
In the Hotlist page, select Edit > Add Task.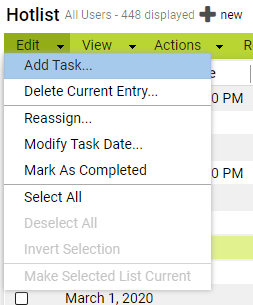 Alternatively, you can right-click and select Add Task as well.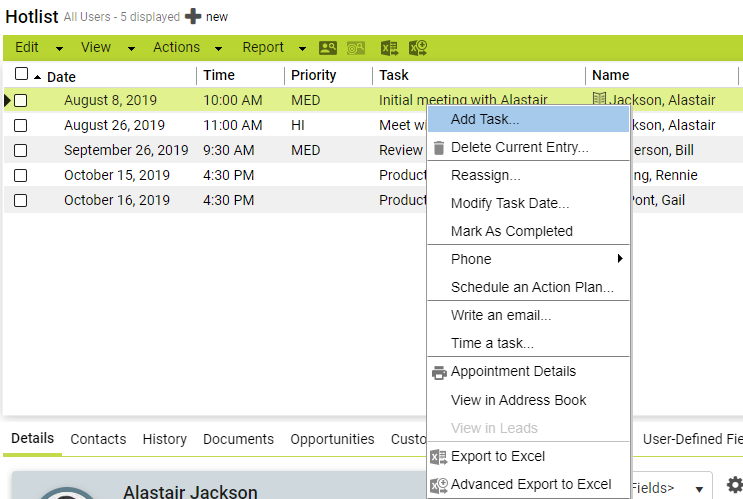 – or –
In the following pane, open the Details tab, and under Actions, select Schedule a to-do.

– or –
In the following pane, open the Activities tab, select Task.

The Add Hotlist Task dialog box opens.
Enter the Hotlist task details.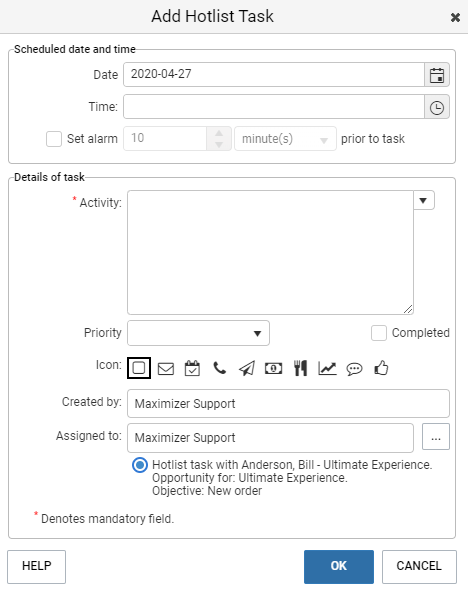 Click OK to save.
If the task is assigned to another user you may be prompted to send a notification email to the user, depending on your Calendar/Hotlist preferences.
If necessary, customize the email notification, and click Send.
---
---