Create a New Security Group
Select Administration.

Select Administrator.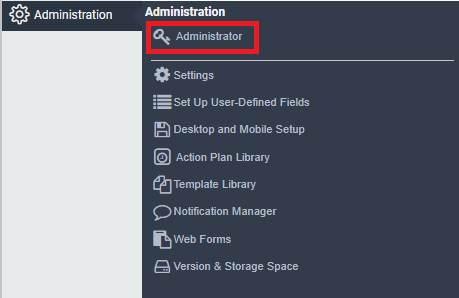 Select Security Groups.

Click Add.

Enter a Security Group Name.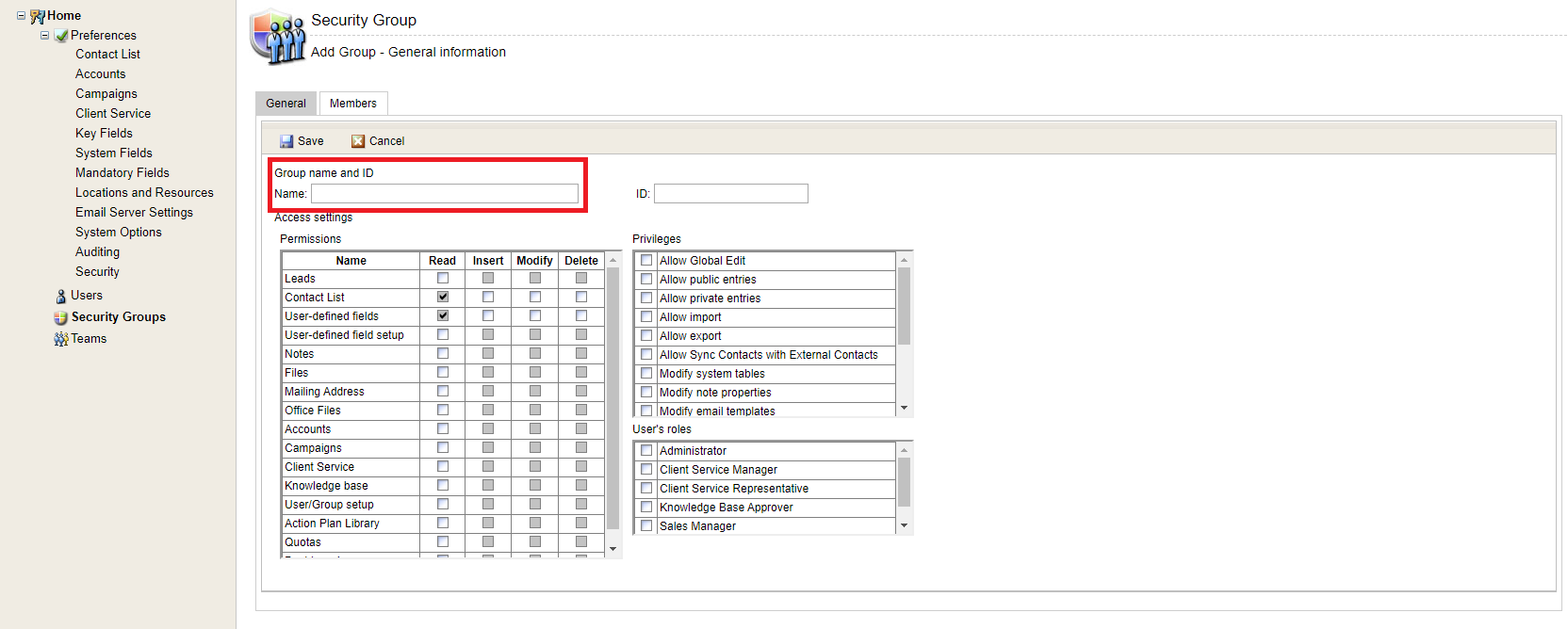 Enter a unique Group ID (up to 6 characters). The first character of the Group ID must be a letter.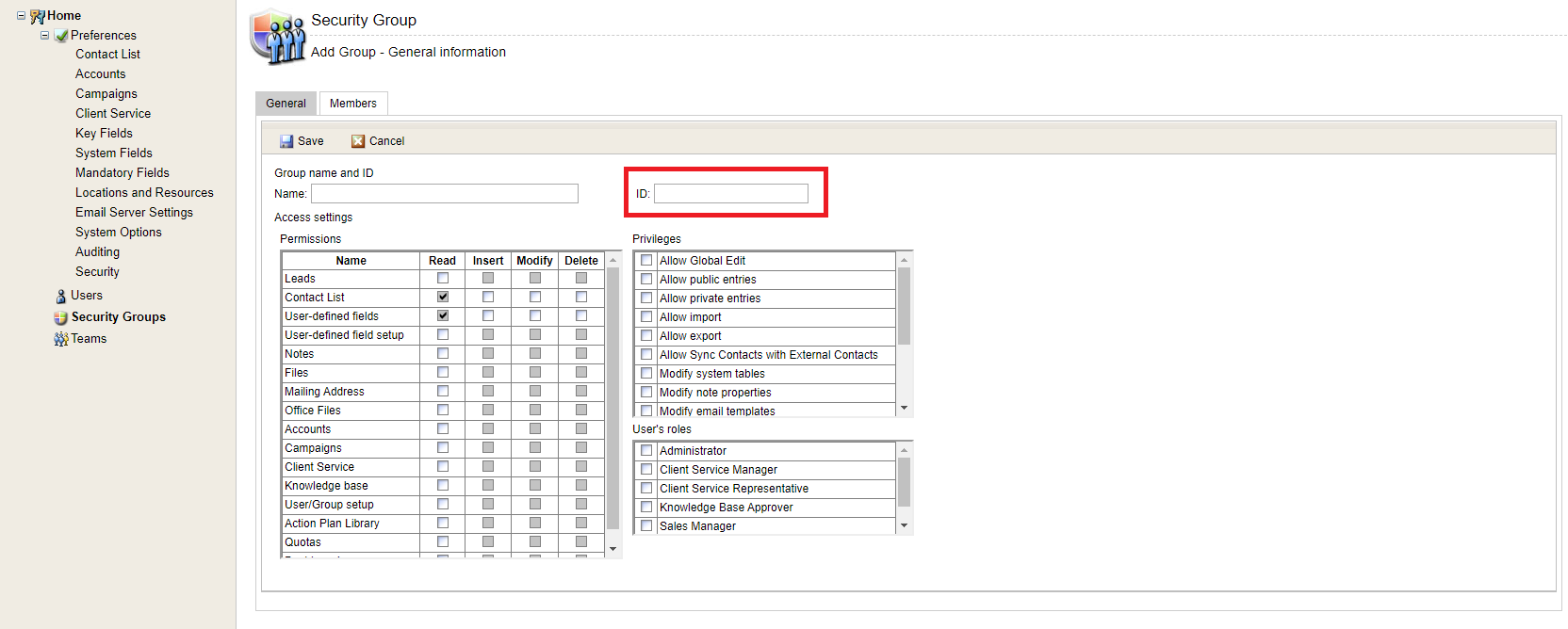 Assign Access Settings to the group.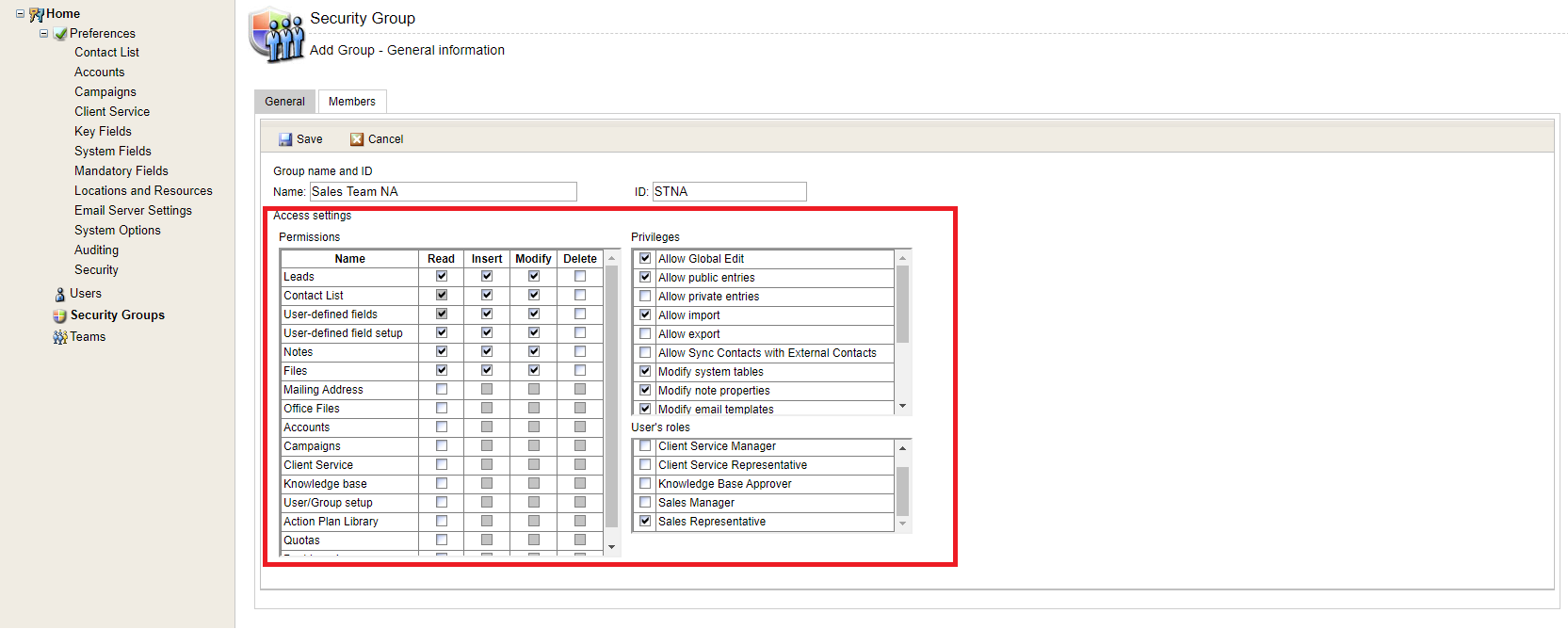 Access Settings for the group affect the Access Rights of all users who are members of the group.
Select the Members tab.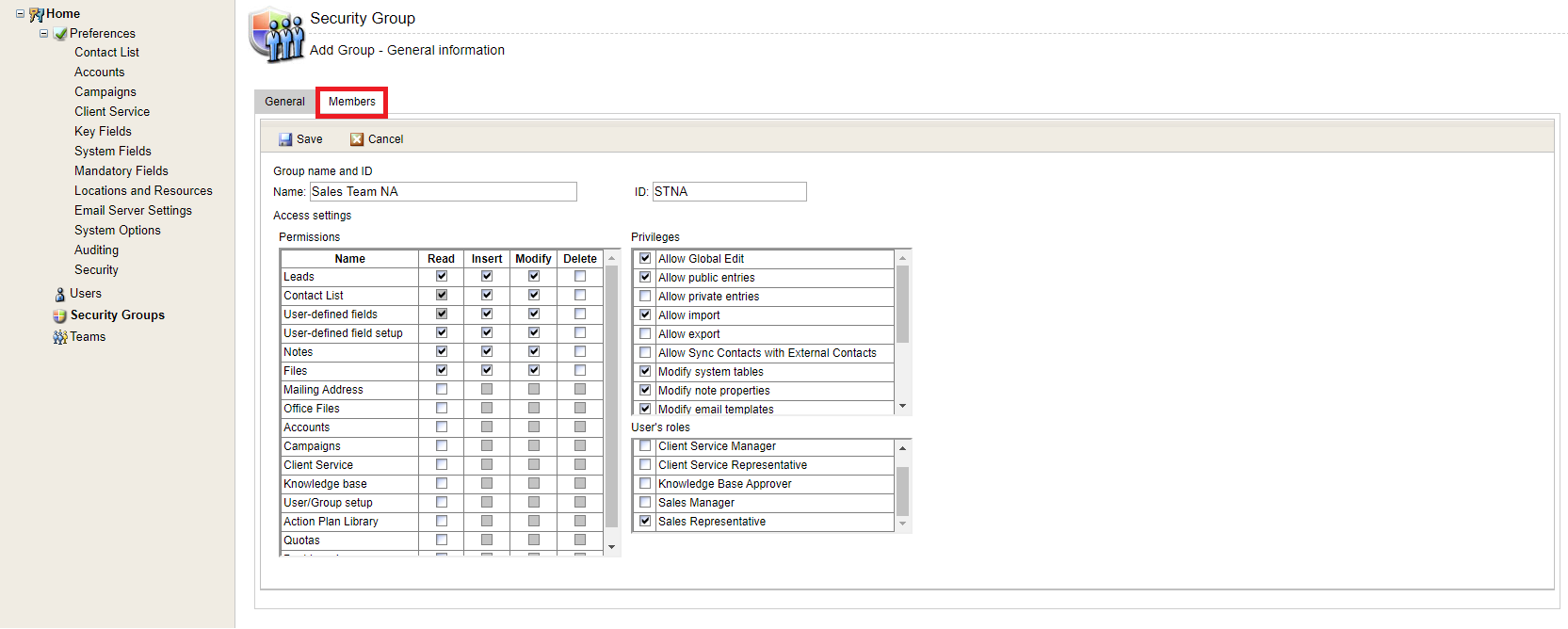 From the Available Users list, select the users to add to the security group, and click Add.

To remove a user, select the user from the Members list, and click Remove.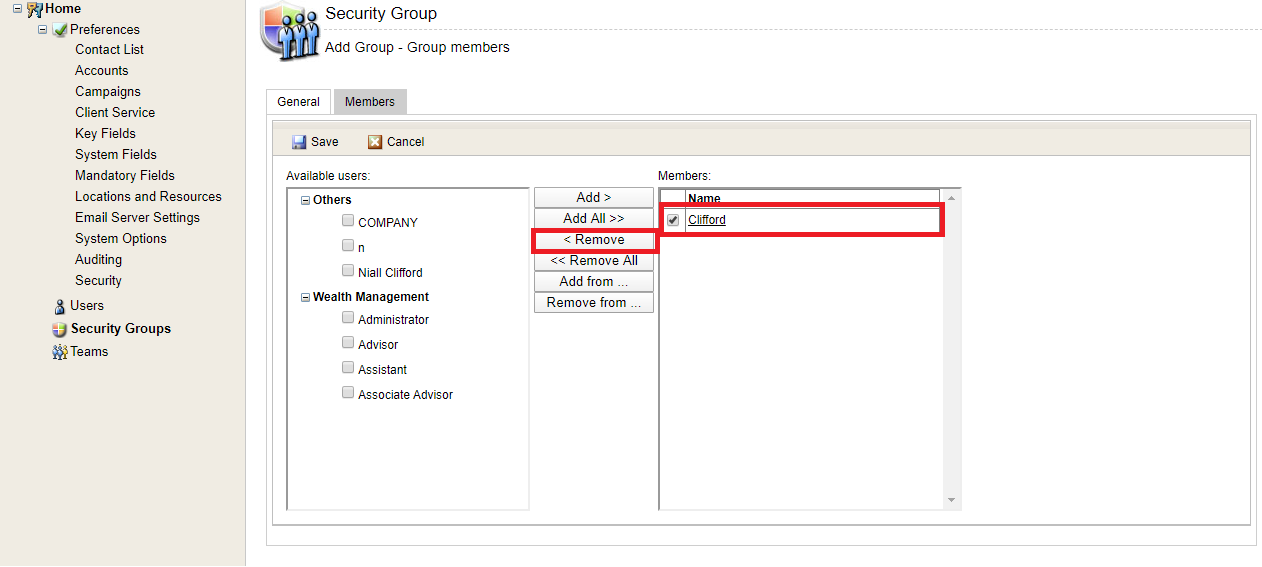 Click Save to save the new security group.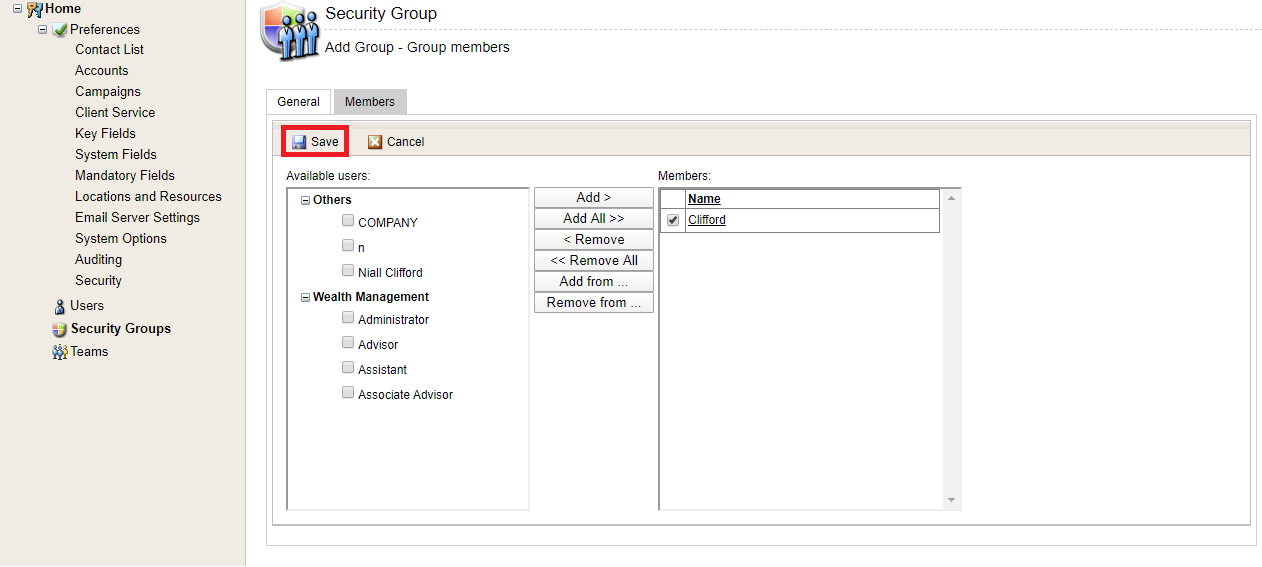 ---
---