Edit an Email Profile
To complete this procedure, you must have Modify permission for Address Book entries and full access to the current entry. You must also have the Modify system tables privilege.
You can edit an email profile for the email address from the Details tab in the following pane of the Address Book page. You can opt-in to the email types for email addresses to receive specific types of email.
Click on the Address Book entry to make it the current entry.
In the following pane, select the Details tab and click Edit.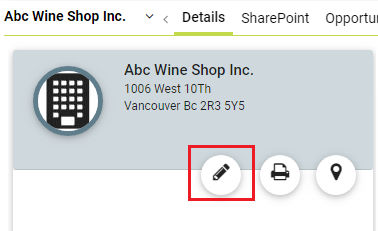 Under the Email addresses and website section, click on the + icon next to the email address.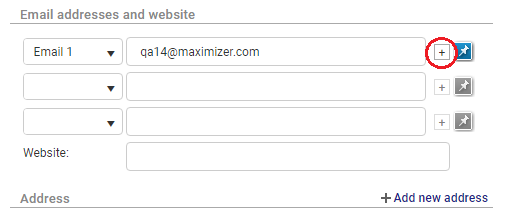 The opt-in email types are displayed.
Select an Opt-in Email Type option.
Specify the Opt-in date, Expiry date and Comment for the email type.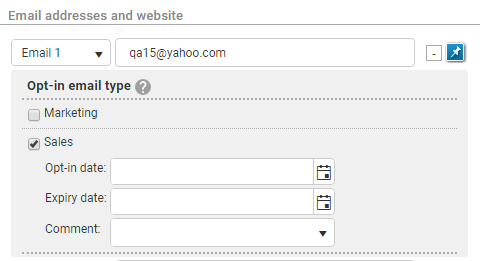 Click Save.
---
---