Details Widget
You can view the details of a Company or Contact in the Details Widget of the Custom Tab.
Click on the contact you want to view.
Its details are displayed here: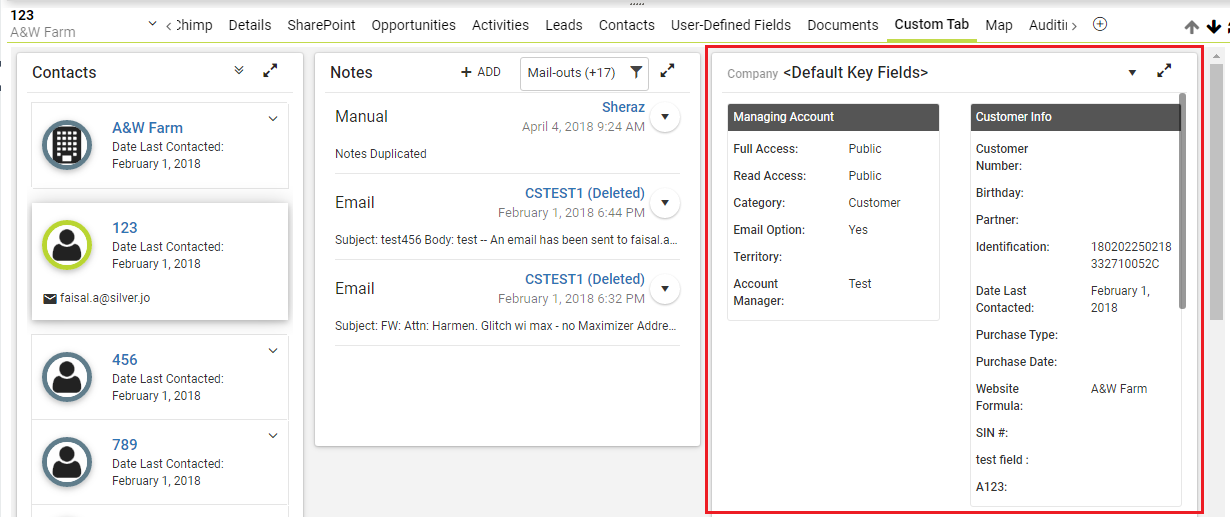 Select the arrow to use a key fields list from the drop-down menu.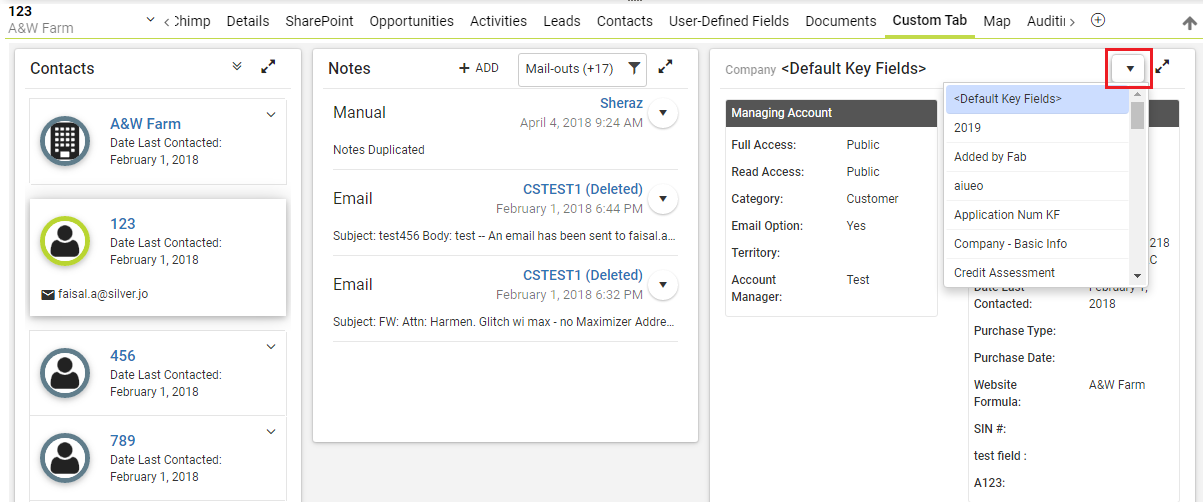 Click the converging arrows to open the Details in a larger dialog box.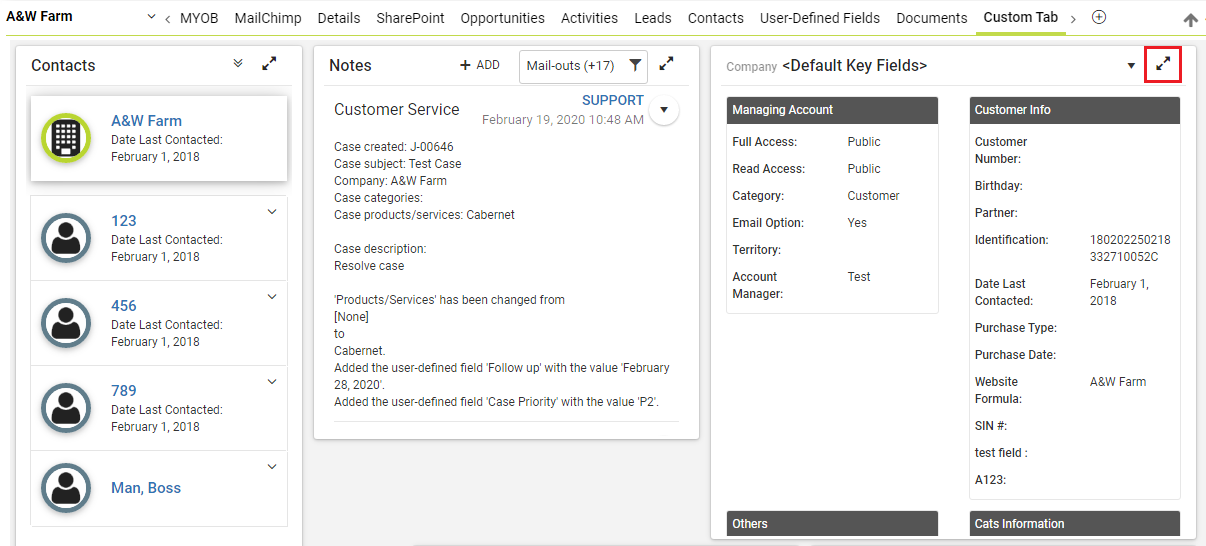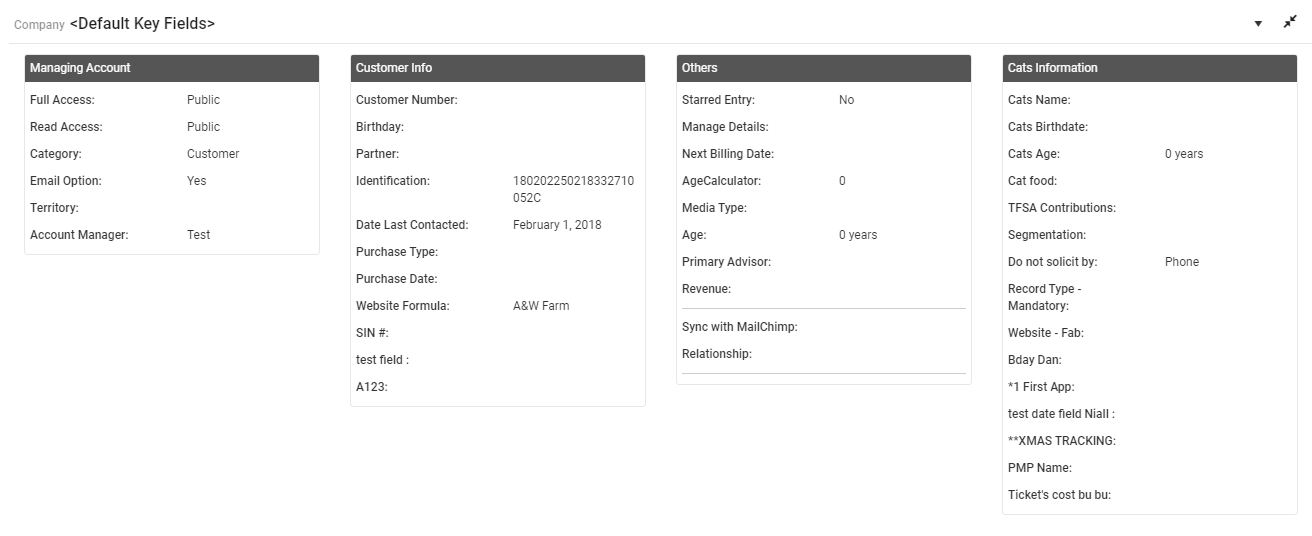 ---
---