Modify Dashboard Properties
You can quickly modify the properties of dashboards. You can change the basic information for the dashboard, change the background color, and add or remove indicators from the dashboard.
In the Dashboards tab of the My Work Day page, select the dashboard from the drop-down list.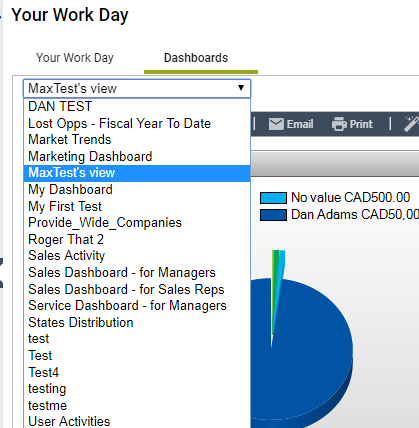 Click the Properties icon.

The Dashboard Properties dialog box opens.
In the General tab, specify the basic properties of the dashboard.
To change the background color, click the button next to the Background Color field, and select a color.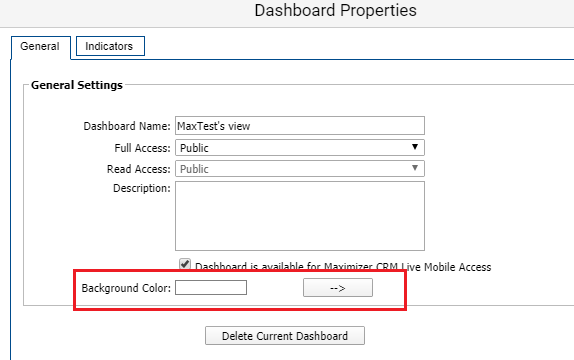 In the Indicators tab, view the indicators in the dashboard.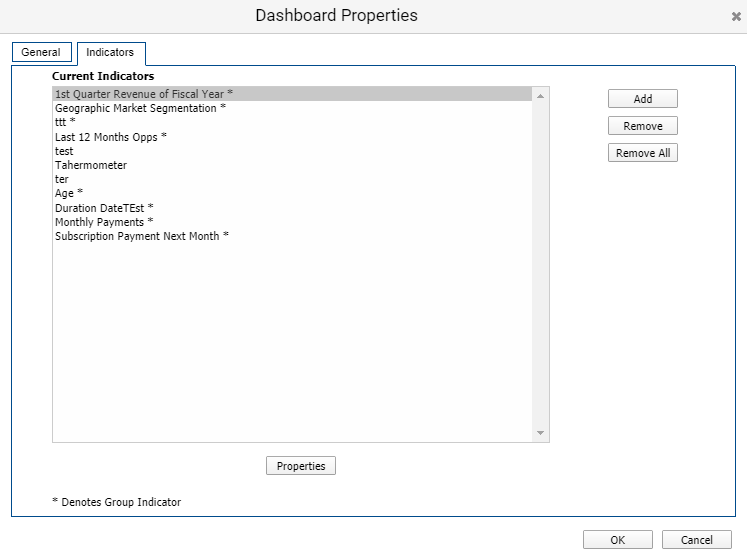 Select an indicator and click Properties to modify the properties of an indicator.
Select an indicator and click Remove to remove an indicator from the dashboard.
Click Add to open the Dashboard Wizard and add an indicator to the dashboard.
When you are finished, click OK.
Click the Save icon to save the changes to the dashboard.
---
---