Re-Enable the Outlook Integration
If Windows detects that Outlook is slower to start than usual it will disable your Outlook add-ons, including the Maximizer integration.
You may notice the Maximizer tab is missing from your Outlook Ribbon.

To re-enable the Maximizer Outlook Integration, follow these steps:
Go to File > Slow and Disabled COM Add-ins.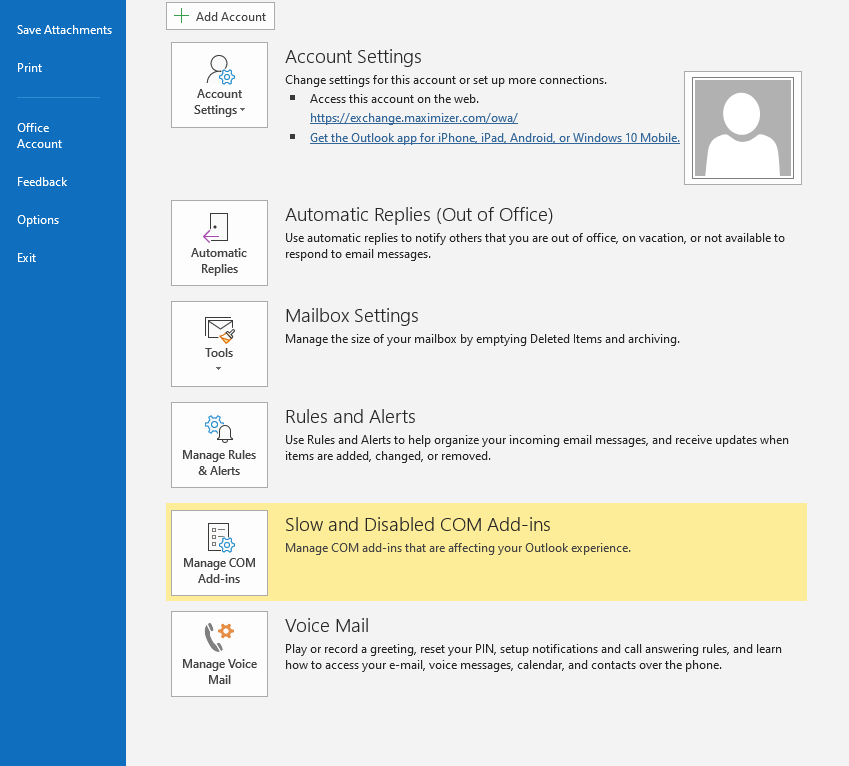 This will show all the add-ins currently causing Outlook to start slowly. Click Options and select the option to Always enable this add-in then click Apply.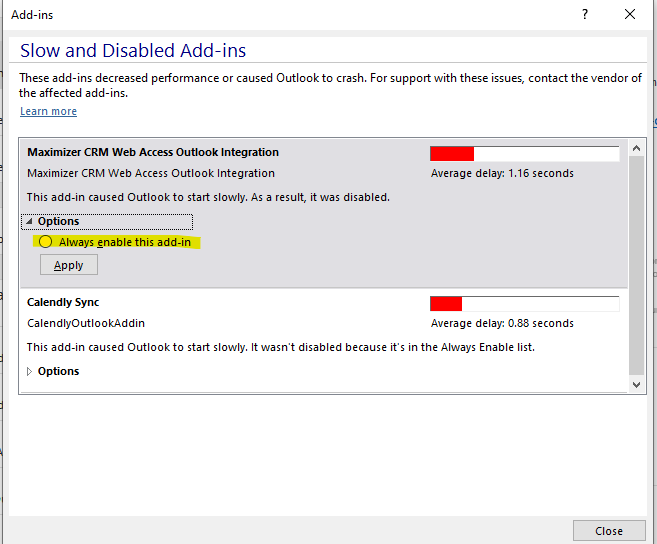 Select how long to disable the monitoring. We recommend using Do not monitor this add-in for the next 30 days.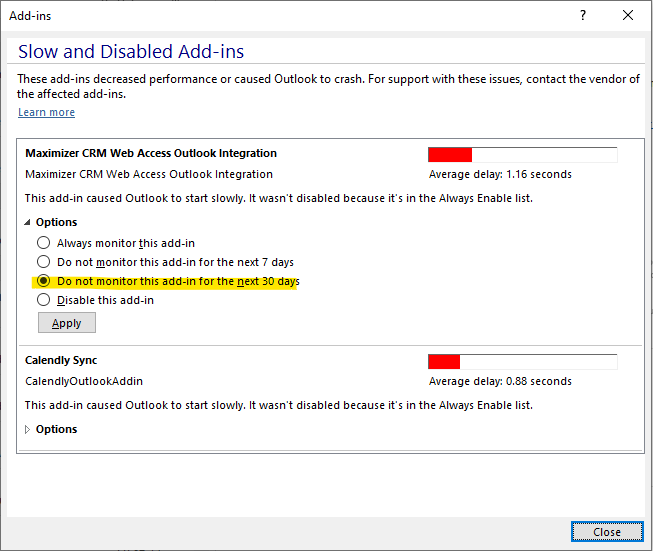 Click Apply and the Maximizer tab should now be visible in the Outlook Ribbon.

If you don't see the Maximizer tab after re-enabling the Add-in you will need to fully restart Outlook.
If you see an ADD-IN ALERT bar with the text: "Outlook detected an issue with the add-in Maximizer CRM Web Access Outlook Integration. It caused Outlook to start slowly" you can click on the "View More Details..." button to skip ahead and ensure the add-in is enabled.

---
---