Add or Remove Note & Document Categories
You can manage your notes and document categories using via the Maximizer Administrator Module, to either Add, Modify or Delete note and document Categories.
Click on Administration in bottom left corner of your Maximizer.

Select Administrator.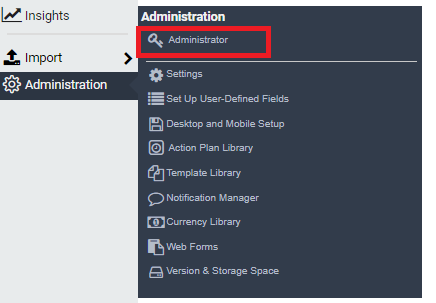 Click System Fields under Preferences and expand Notes and Document Categories.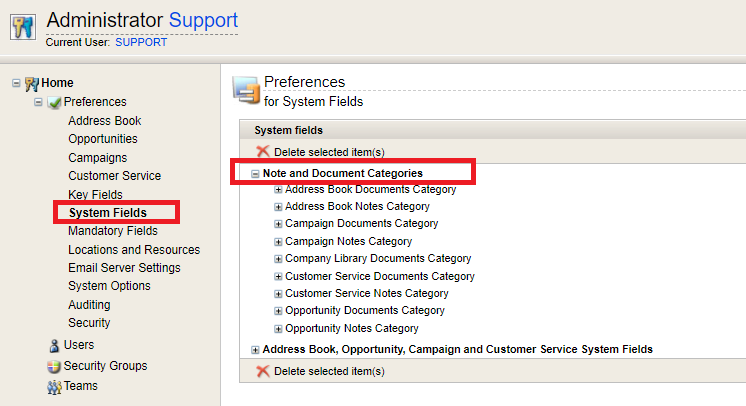 Expand Address Book Document Category to display the current Note and Document Categories. There are options to add New Categories and Delete Categories that may no longer be valid.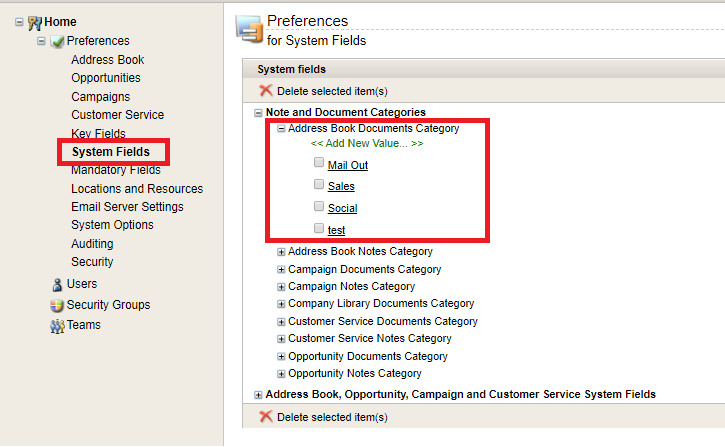 ---
---