Custom Tab Overview
The Custom Tab allows you to view your Contacts, Notes, Details, Activities and Documents in one place.
The Contacts widget now allows you to expand or collapsed all.
The Notes widget displays all the notes associated with the contact. You can use filters and add new notes.
The Details widget allows you to view the details of a contact with the Key Fields list of your choice.
The Activities widget shows all the appointments and tasks associated with the contact. It also allows you to add new appointments and tasks.
The Documents widget displays the documents related to the contact. You can add or delete a document or change its properties.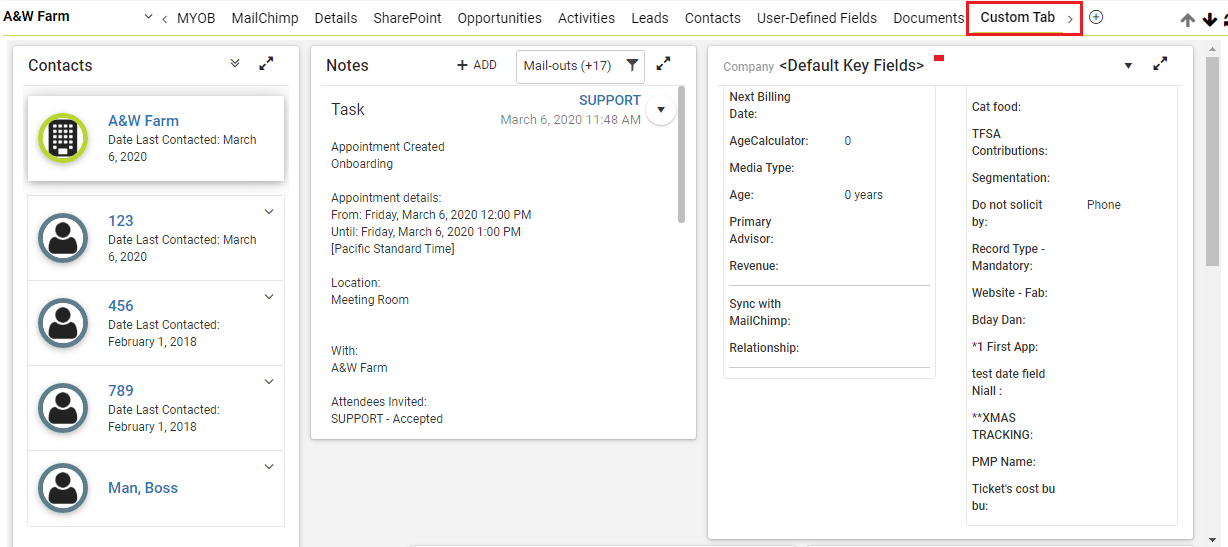 ---
---