Insights - User Permissions
How to Set Up Different User Rights in Insights
Make sure that the Insights add-on was paid and activated for your database. Activation is done by the integration team.
Insights roles are aligned with current dashboard permissions.
To change access rights to the dashboards, go to Administration > Administrator > Users. Click on the User ID to check/modify access rights.

Click on the Access Rights tab. Go to Dashboards located in the last row.
Click on Modify User Access Settings if you need to grant/revoke rights.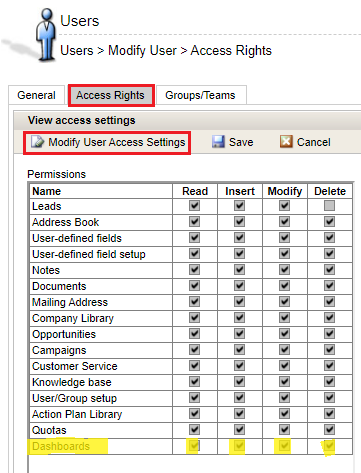 No Access
With all four check-marks unchecked, a user has no rights to view 'Insights'.
Insights won't be shown on the left side menu in Maximizer and won't be accessible in Preferences > Customize Icon Bar.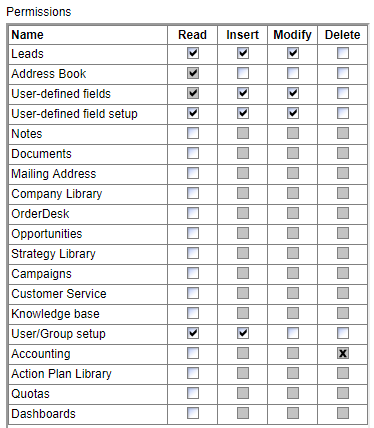 Viewer
Viewer rights - Only the first 'Read' option is checked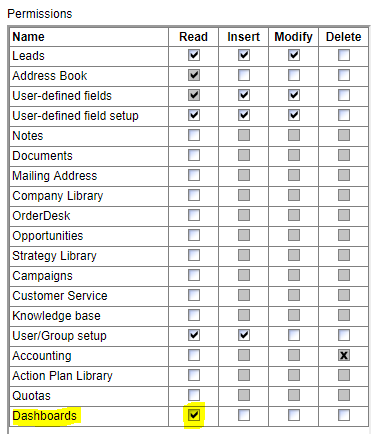 Designer
Designer rights - all four check-marks are checked. A designer can create/modify dashboards, duplicates dashboards created by others and more.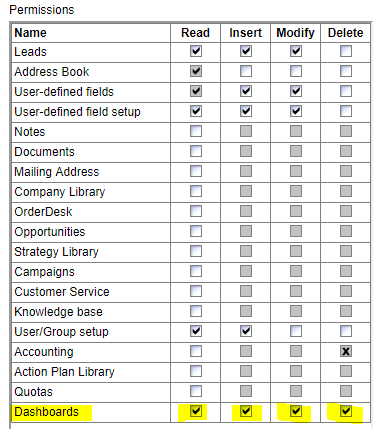 ---
---