Import Manager Overview
Access the import tool through the Icon Bar > Import > File Import (XLS, CSV, TAB, etc). Click on this menu item to open the Import Manager. File Import is to start new imports while Tab-delimited (legacy) is for existing imports.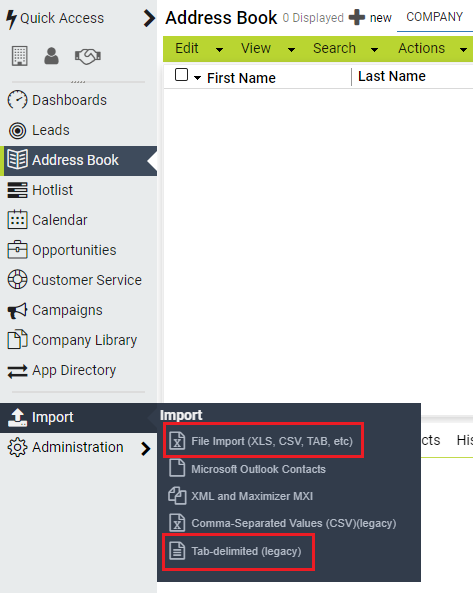 The Import Manager screen allows you to start an import, access saved import templates and view import history.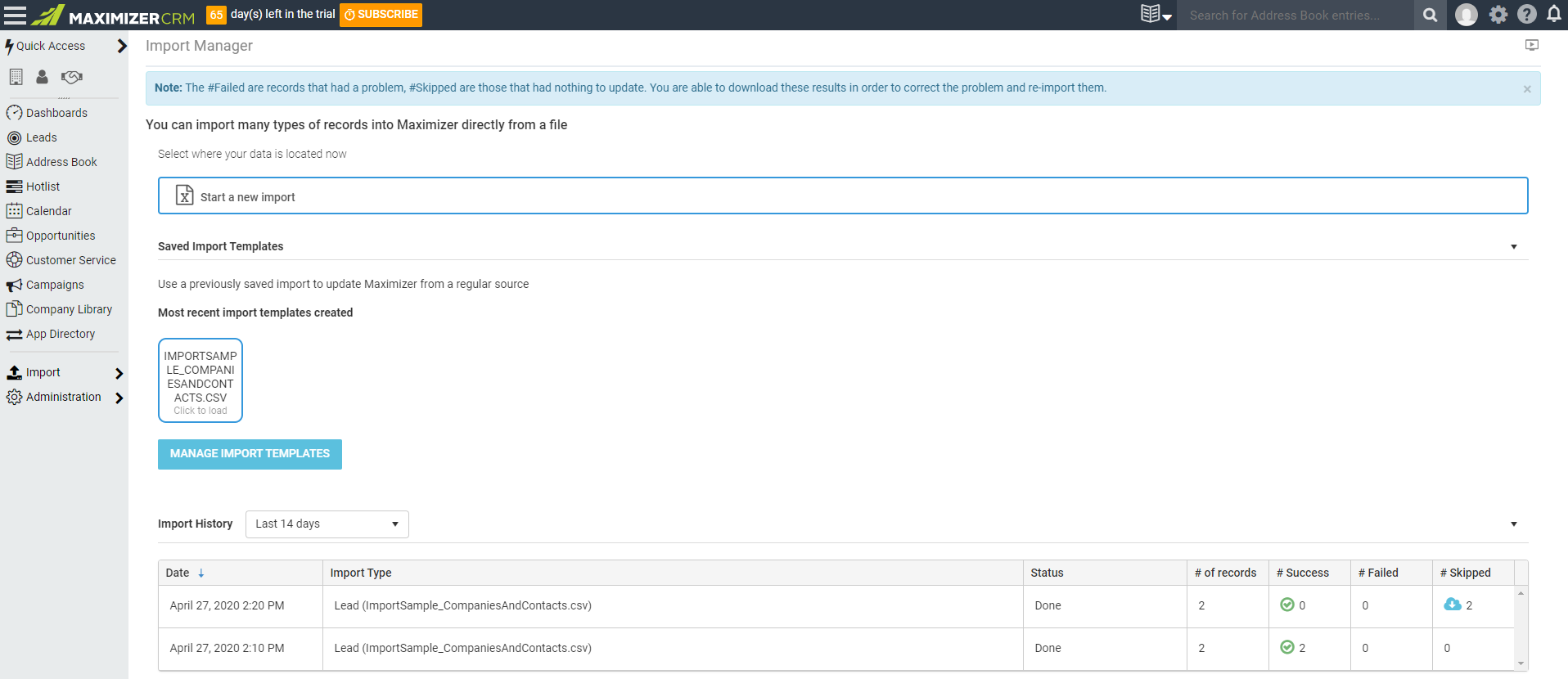 The following sections are available in the Import Manager screen:
Start a new import
You can start a new import by pressing the Start a new import button. The steps for setting up a new import include: Source > Rules > Mapping > Summary.
Saved import templates
The templates allow you to perform commonly used imports quickly. If you use a template to perform an import, all you need to do is to upload a new file.
Up to 5 of the most recently created templates will be displayed in Saved Import Templates section. You can manage your templates by pressing the Manage Import Templates button. Your templates are not shared with other users in your company. For more details about how to manage and apply your template, see *Import Template* section.
Import history
This section displays the imports that have been performed. For each import, the following data is recorded:
Date and time of the import
Import record types and the name of the import file
Import status
Number of rows in the import file
Number of rows that have been processed successfully
Number of rows that are failed to be imported
Number of rows that are skipped during the import
If there are rows failed or skipped during the import process, a log file will be generated. You can download the CSV log file which contains the records that are failed or skipped. You will be able to review the reasons why records failed or skipped, fix any issues and upload the file again to import those records.
You can create a Favorite List for tracking successfully imported records. Pressing the number in the "# Success" column will retrieve the records from the Favorite List.
See more details in section Import Process and *Import History*.
---
---