Resolve a Customer Service Case
When you solve a customer's issue, you can resolve the Customer Service case in Maximizer. You can document the details of how the case was resolved, add a new solution (if any) to the knowledge base, and notify the customer and user to whom the case is assigned to.
Click on the Customer Service case to make it the current entry.

Right-click and select Resolve.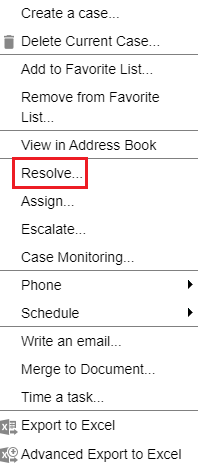 – or –
In the Details tab, select the Resolve icon.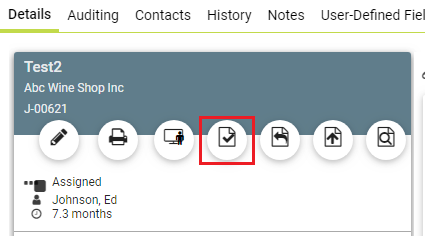 Specify the billing information for the case.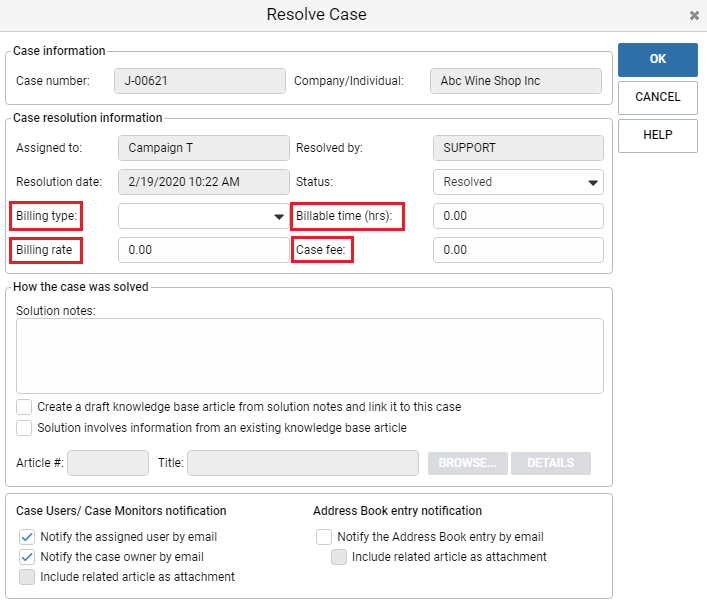 Select a Billing type.
Specify the number of hours worked on the case in the Billable time (hrs) field.
Enter the hourly rate in the Billing rate field.
If Maximizer prompts you to update the Case fee automatically by multiplying the Billing rate by the Billable time, click either Yes or No to specify your preference. Otherwise, enter the Case fee.
Enter the Solution notes for the case. These notes would include any specific information about how the case was resolved.
You can also select a knowledge base article to link to the case, or create a draft knowledge base article from the solution note.
Under Case Users/Case Monitors Notification and Address Book Entry Notification, specify how you want to notify other Maximizer users and the Address Book entry associated with the case.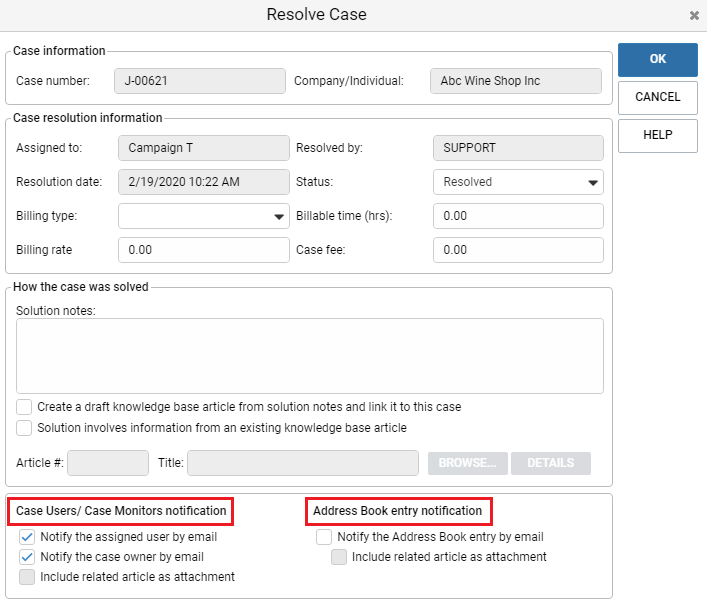 In either section, select Include related article as attachment to attach the knowledge base article associated with the case to the email message.
Click OK to finish.
---
---