How to Create a New Maximizer User
You must have Administrator Rights to complete this task.
Before a user can log in to Maximizer, you must assign that person a Maximizer user ID. All security in Maximizer is based on user IDs and the rights you assign to them. You must supply a valid email address for the user. After adding the user, an email is sent with login information and a link to validate their account and email address.
Users must validate their account using the link sent in the email within 72 hours to log in to Maximizer. The user will be prompted to create a password when validating their account. The password requirements will be displayed on the screen.
In Maximizer, go to Administration (bottom left hand side) and select Administrator. This will take you to the Administrator Console.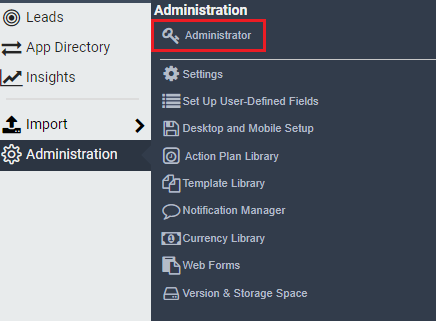 Click Users.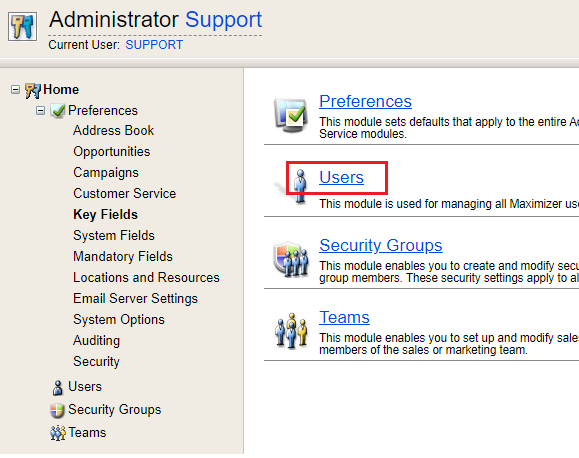 Click Add.

The Copy User's Properties page opens.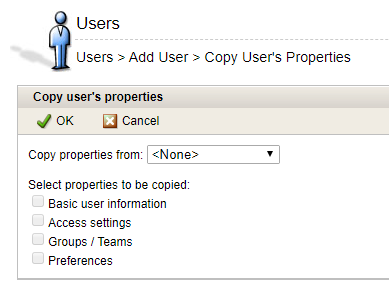 To copy the properties from an existing user, select the user from the drop-down list, and click OK.
Enter the New User ID, First and Last Name.

In the Email field, enter an email address for the user.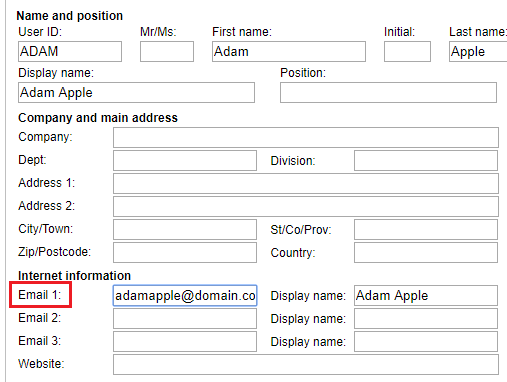 Under Module login, select Enabled next to Web access. Under Time Zone, specify the time zone for the user.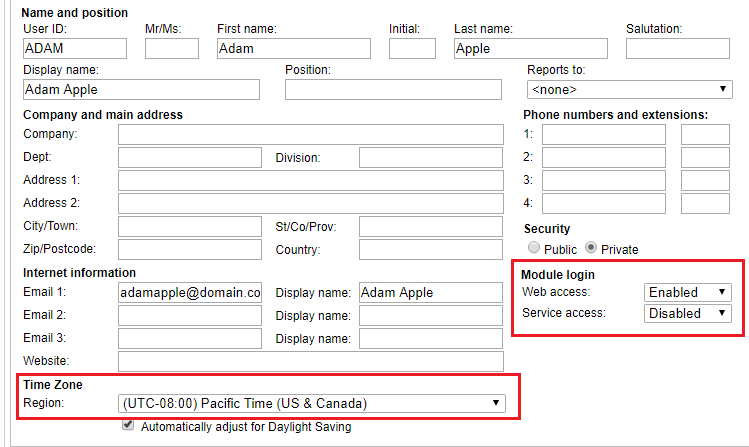 Select the Access Rights tab.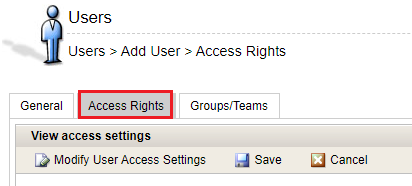 Click Modify User Access Settings and set up the access settings for the user. Click Save to save the changes to the access settings.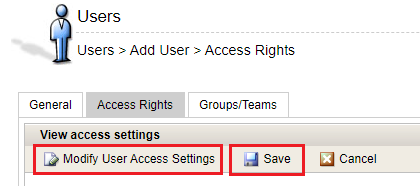 In the Groups/Teams tab, select any security groups and sales teams to which the user should belong. You can Add or Remove a user from a Security Group or Team. Click Save.

The new User ID and its associated information now appear in the User list.
---
---