Allowing Emails Addresses to Auto-Fill on Maximizer (Internet Explorer Only)
On Internet Explorer (IE), when a CRM Live user tries to send out an email to a contact, email addresses should auto populate. In the event that this does not occur, this is due to a setting in IE.
In Internet Explorer, go to Tools (top right gear icon) > Internet Options.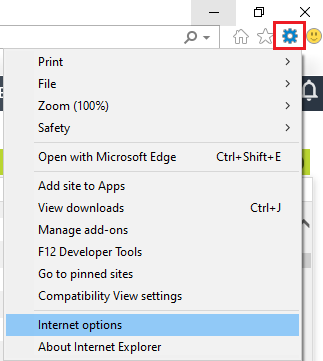 Select the Content tab > Autocomplete Settings.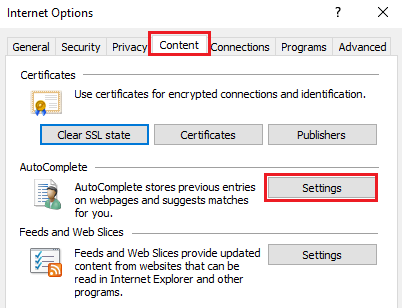 Check off the Forms and Searches Box.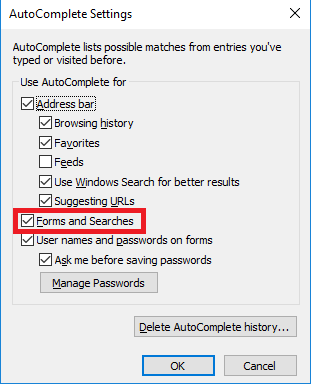 Click OK.
The next time you type an email into Maximizer, the email addresses should autofill when they start to type the email addresses.
---
---