Enable Logging for Phone Calls
When logging is enabled for phone calls, Incoming call and Outgoing call notes are created when you phone or receive calls from entries in Maximizer.
In the top-right corner of the page, select the Preferences icon.

Click Other Preferences.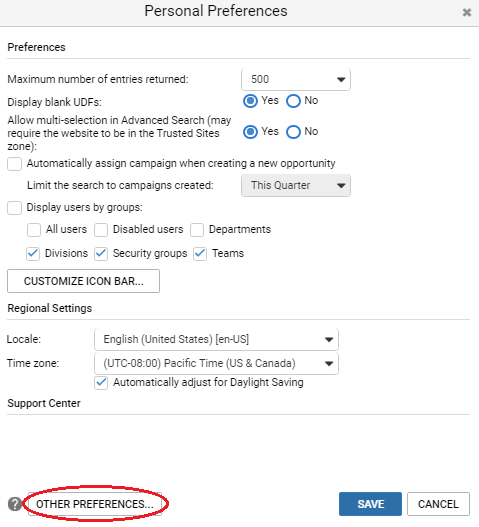 The Preferences dialog box opens to the Calendar/Hotlist tab.
Select the Logging tab.
Under Phone calls, specify how you want to log phone calls.
None – Does not log phone calls.
Notes and phone log – Saves phone notes to the entry associated with the phone call. You can view phone notes from the phone log.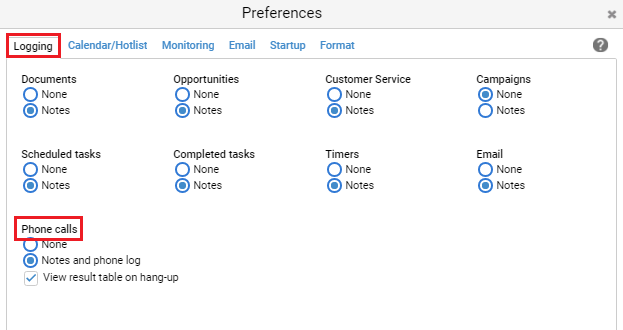 To display the Phone Call Results dialog box automatically every time you log a phone call, select View result table on hang-up.
Click OK.
---
---