Assign or Escalate a Customer Service Case
Customer Service cases should be assigned to the team member who is able to handle the issue best. A Customer Service team member is categorized in Administrator as a Customer Service representative or a Customer Service manager, though a manager can serve both roles. Cases are assigned to representatives and escalated to managers when representatives are unable to resolve the cases.
Cases can be assigned and escalated as often as needed. You can send an email to the user and/or case owner when you assign or escalate a case to notify them.
The customer also can be notified by email when a case is assigned or escalated so they are aware of who is handling their case. However, the owner of the case is the person who is ultimately responsible for the closure of a case. If a Contact is associated with the case, the email message is sent to the Contact. Otherwise, the message is sent to the Company/Individual.
Click on the Customer Service case to make it the current entry.

Right-click and select Assign or Escalate.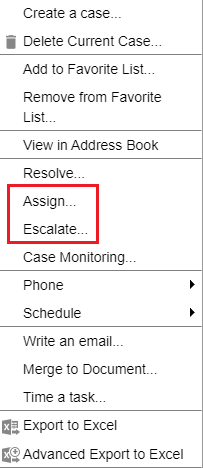 – or –
In the Details tab, select the Assign or Escalate icon.
The Assign Case or the Escalate Case dialog box opens.
In the Assign to or Escalate to drop-down lists, select a Maximizer user.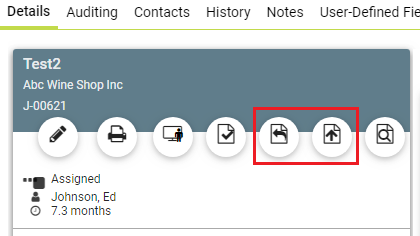 To be listed in this dialog box, users must be assigned to the Customer Service Manager or the Customer Service Representative role in Administrator.
In the Status drop-down list, select the status of the case, or leave the default status.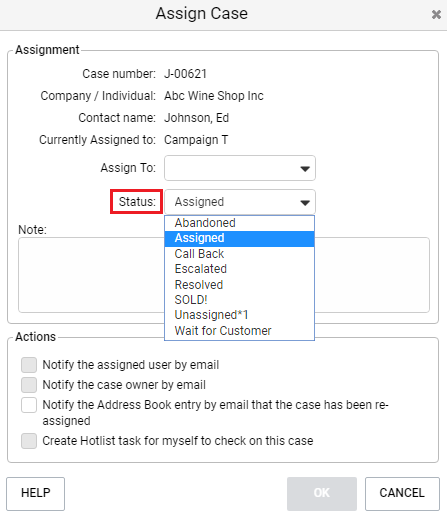 The default status is Assigned or Escalated. But you can select any status that is set up to display in Administrator.
Enter a Note about the case assignment or escalation.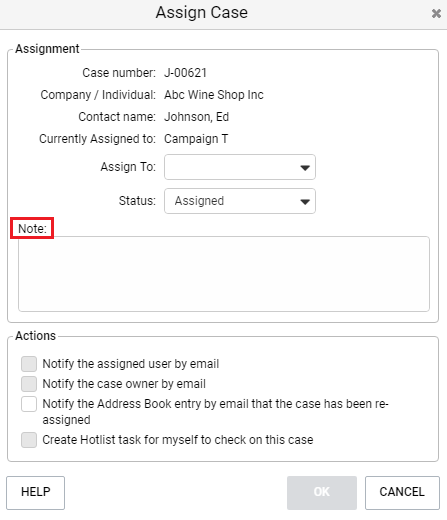 In the Actions area, select the corresponding option to notify the assigned user, case owner, or Address Book entry.
Click OK to finish.
---
---