Add Appointment Using Maximizer Mobile App
In the Maximizer Mobile App there are a few ways to create appointments:
Option 1: Add appointment via Today's Business Page: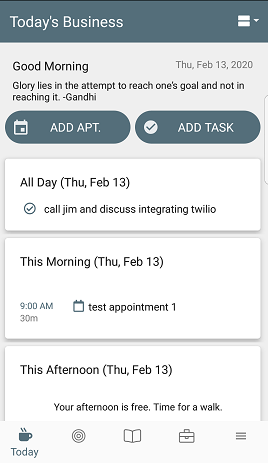 To add an appointment, select Add Apt.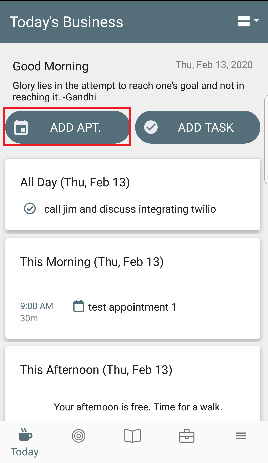 Next, fill out the information related to the appointment:

In the appointment creation window, you will see the same fields that are available in adding appointments via Maximizer web access:
Subject
Location
Date/Time
End Date/Time
Alarm
Users
Attendees
Priority
All Day Event
Private
Description
Products/Services
Categories
Resources
Fill out the relevant information for this appointment and select Save to complete booking the appointment: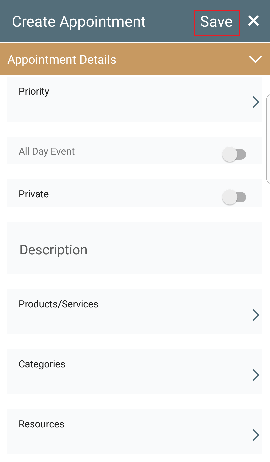 If you change your mind and wish to abandon this appointment booking, select X.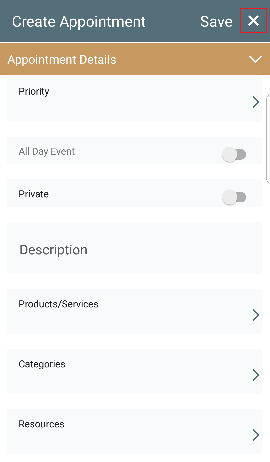 Option 2: Add an appointment via Address Book Entry
First, select the Menu Icon.
Next, select Address Book.

In the Address Book, find and select an entry.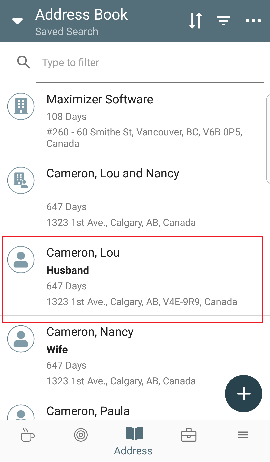 Once the entry loads, select the + symbol.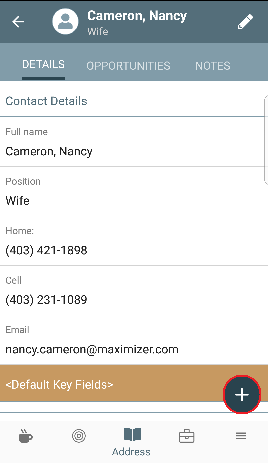 A window will pop up, select the activity you wish to create.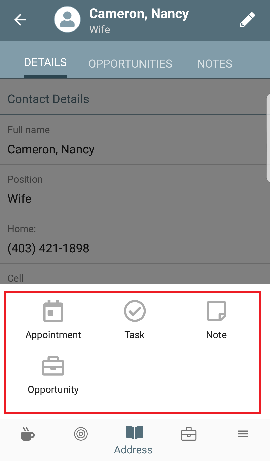 Select Appointment and fill out the information for the Appointment.

Select Save to complete booking the Appointment.
---
---