About Calendar
You can view, add, and modify your appointments in the Calendar page.
In the View bar at the top of the page, you can view the dates for which appointments are currently displayed in the page. By default, appointments are displayed for the current day, week, or month. You can select any other day/week/month to view appointments in the Calendar for that time period.
You can display the appointments for other users if they have given you access to their calendars. Calendar access is set in your Calendar/Hotlist preferences.
Here are some tips for working with the Calendar page:
Select the Calendar module.

In the top-left corner of the page, select the arrows to navigate from day to day, week to week, or month to month.

Select the Day, Week, Agenda, or Month option to change the calendar view.

View details of appointments directly in the Calendar page.
Color bars and icons indicate the users and booked resources and locations for appointments.
Monthly, weekly, and daily views – To display appointment details, hover your mouse over the appointment. To open an appointment, double-click on the appointment.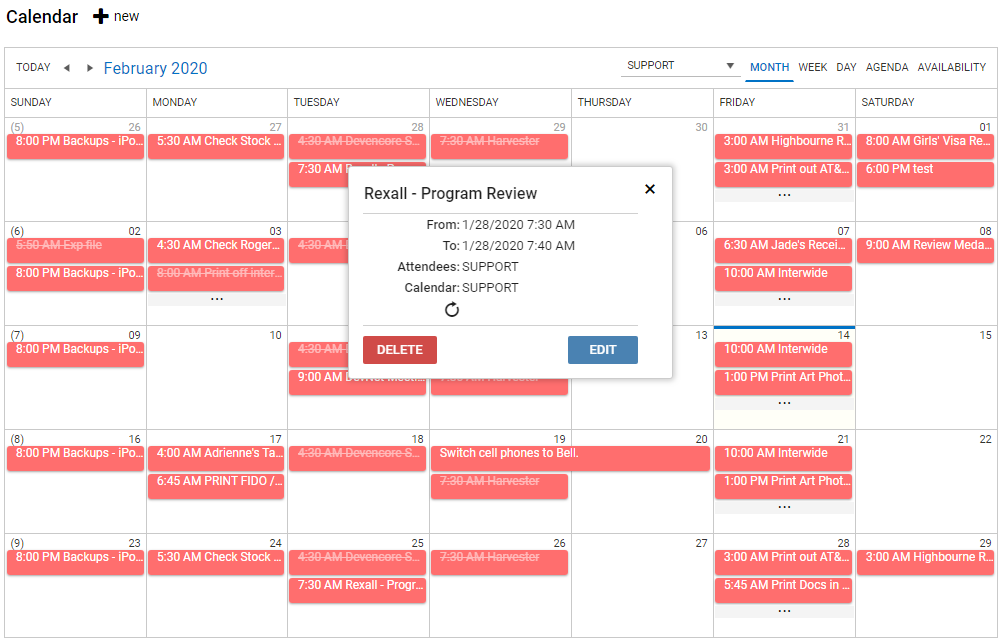 Agenda view – Appointment details are displayed directly in the agenda. To open an appointment, double-click the appointment or click the Edit icon.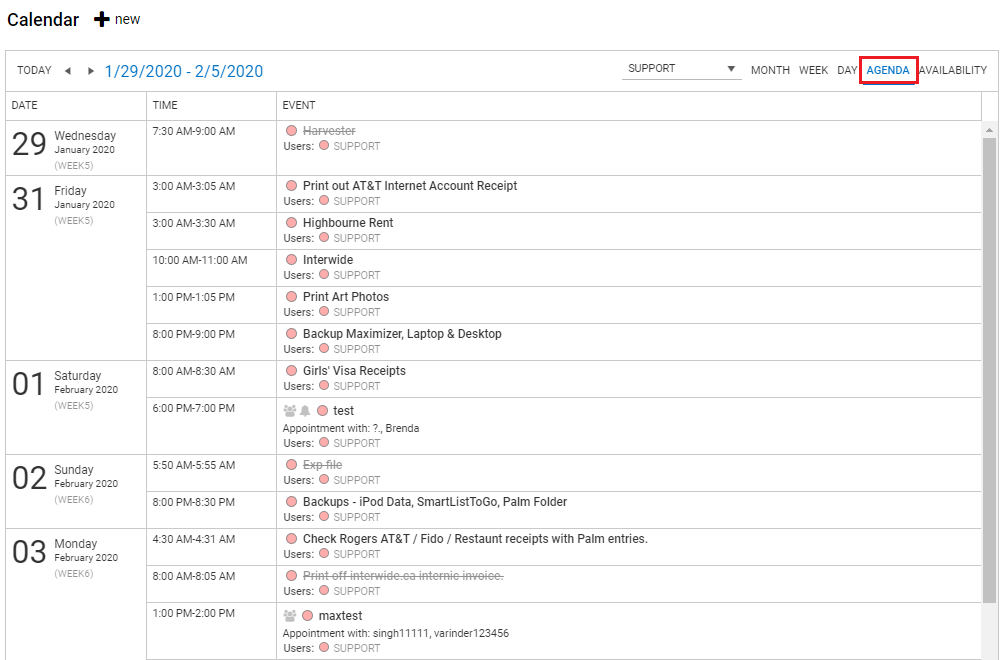 From the Maximizer User drop-down list, select a user to display another user's appointments, or select a Location or Resource to view the booked time for meeting locations and resources.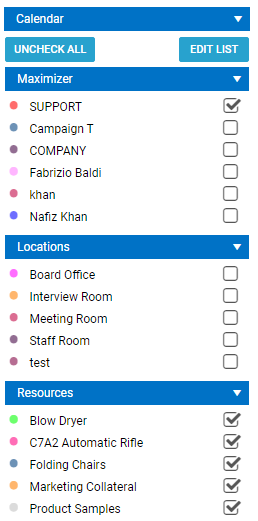 If a user has set the response in an appointment to Declined, the color bar is not shown for that appointment in the Calendar, and the user's name appears crossed-out with a red line through it in the appointment details.
Select a date in the miniature calendar view to navigate to a different day, or month in the calendar. Use the arrow buttons to move between months or years.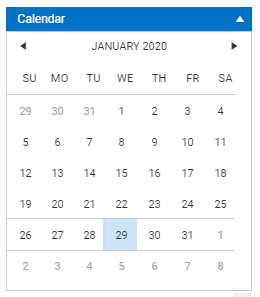 Select Tasks in the side panel to view the day's Hotlist tasks.

You can click on a Hotlist task to open it and view its details.
Select Calendar in the side panel, and select the checkbox beside other users and Locations/Resources to view the availability.

You can use the Check All or Uncheck All icon to quickly select or clear all users and resources in the list. Use the Edit List icon to add users and resources to the calendar and to set icon colors for these users and resources.
Select Settings to modify your calendar preferences.

You can modify your preferences for alarms, conflict checking, and follow-up activities in the Notification Options section, and the Display Options section allows you to modify your preferences that affect how the Calendar page is displayed.
---
---